Federated Health Charities' mission is to improve the health and quality of life of all Ontarians by supporting 21 different health charities providing critical services to those experiencing, or affected by, illness. We believe education and prevention are key parts of supporting the health of our communities, so our weekly Health Hint series strives to provide tangible and easy to implement hints and tips on how to maintain your health, prevent disease, and enjoy increased quality of life. Check out our latest Health Hint on affordable healthcare for people with Type 1 Diabetes. We hope you find it helpful. If you would like to join our efforts to support the health of Ontario, please consider a donation to Federated Health Charities.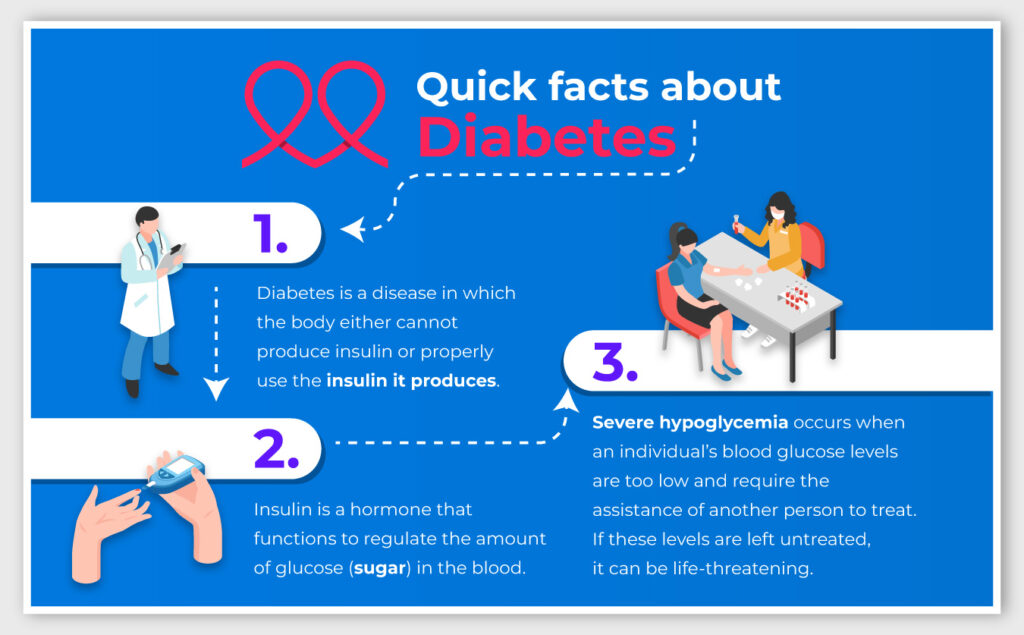 Recent innovation in diabetes care: The Assistive Devices Program
The Ontario government is making it more affordable for Ontarians living with type 1 diabetes to monitor their blood glucose levels by providing coverage for real-time continuous glucose monitors, the latest technology in diabetes care, through the province's Assistive Devices Program (ADP).
Christine Elliott, the Deputy Premier and Minister of Health stated, "By making the latest technology more affordable, our government is ensuring that Ontarians living with type 1 diabetes can conveniently track their glucose levels in real life, allowing them to better manage their diabetes and live healthier lives."
ADP Funding will start on March 14, 2022, and Ontarians with type 1 diabetes can receive ADP funding for a continuous glucose monitor and other supplies. Eligible individuals include:
Individuals with type 1 diabetes who are at risk of severe hypoglycemia
Individuals who are unable to recognize, or communicate about symptoms of hypoglycemia
The ADP is a huge step in improving healthcare for those with type 1 diabetes as traditional blood glucose meters require individuals to take blood samples using frequent finger pricks, which can be inconvenient, time consuming and difficult to use during a severe hypoglycemia event. While real-time continuous glucose monitors do not require a blood sample through finger pricks, making it more simplified and convenient for people to monitor their glucose levels and protect their health. The continuous glucose monitors also include an alarm that will notify the individual, their family members, or a caregiver of low glucose levels, allowing them to take immediate action that can help reduce and prevent health emergencies.
The ADP program will also help people with long-term physical disabilities pay for customized equipment and related supplies. This includes devices and supplies used by Ontarians with type 1 and type 2 diabetes, such as insulin pumps, blood glucose meters, and needles and syringes for seniors.
The ADP is part of the government's plan to support patient-centered care and improve health outcomes for Ontarians living with diabetes (Government of Ontario, March 2022).
We hope you liked our latest Health Hint!
Written by Angelika Aziz
Donation Prompt:
If you would like to support the health of Ontarians, you can donate to Federated Health Charities here ⬇️⬇️
Related Articles:
What is Diabetes? Early Detection Signs – Health Hint!
Siva's Story – Canadian Diabetes Association
Health Hint! – Preventing & Managing Diabetes
Health Hint! – Preventing & Managing Diabetes
References:
Government of Ontario. "Ontario Providing Access to the Latest Technology for Diabetes Care." 4 March 2022, https://news.ontario.ca/en/release/1001696/ontario-providing-access-to-the-latest-technology-for-diabetes-care. Accessed 15 May 2022.