All you need to know
about your donations
All you need to know about your donations
Federated Health is committed to transparency of our processes and how we manage your donations. This is an expectation donors should, rightfully, have of any organization they are giving funds to. We believe there should be no mystery surrounding our operations or how your donations are used and are happy to answer any questions you may have. Please don't ever hesitate to reach out should you want to know more about the path of your donation.
Where do Federated Health donations come from?
All the funds raised by Federated Health come from individual donors. These donors are primarily Ontario Public Service employees or retirees, although we do receive some donations from community members. Our donors give by the following means: payroll pledges, one-time donations, participation in special events, and purchase of lottery tickets. 
How donations are distributed to our recipient charities?
There are two components that go in to determining how much of the donations each charity receives.
1. Allocated donations: when making a gift to Federated Health, you have the option to direct your donation to a specific charity. These are called allocated donations. These donations go directly to the indicated charity, in their entirety. A significant portion of the donations each charity gets comes from allocated donations.
2. Non-allocated donation: donors who do not have a specific charity they want to support, but rather want to give their money to all 21 charities have the option to select this option. These are called non-allocated donations. These donations are divided amongst our 21 charities using a formula that has been created by the charities themselves. The formula is as follows: 60% of the donation is split evenly 21 ways and 40% of the donation is split based on the percentage of allocated donations each charity received in the previous years campaign. For example, say a charity received 9% of all allocated donation in the previous years campaign, that would mean they would receive 9% of the 40% portion of the donation.
How much of my donation is kept for administrative costs?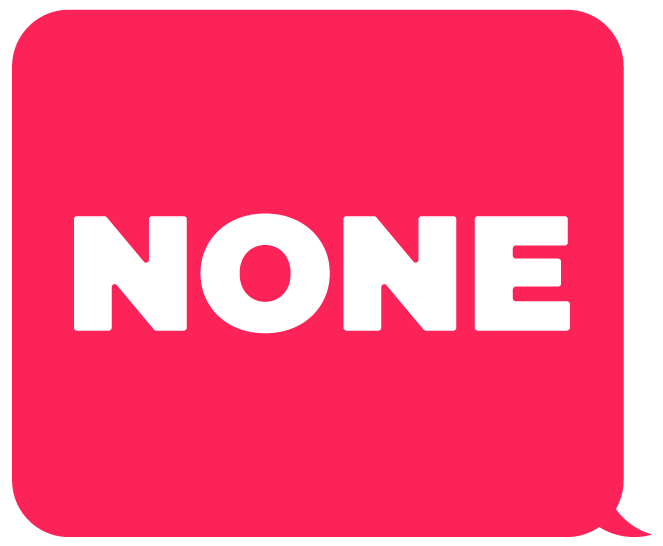 100% of the donations we receive go directly to our charities. We do not keep any of them for overhead costs. If we raise $1-million dollars in donations we distribute exactly $1-million dollars to our member charities. So, you can make your donation with confidence that your gift will end up in the hands of your charity of choice. 
How do we fund our administrative costs?
Federated Health is tremendously grateful to the Ontario Public Service for the support they provide in running our campaign.  Because of their generosity and volunteerism, we can keep our overhead costs very minimal.  Additionally, Federated Health is committed to running our campaign on a modest budget. We do not believe that you need elaborate swag and high-cost tools to raise funds, instead we rely on creativity and the power of a community of passionate volunteers coming together. 
For the overhead expenses we do have, our member charities each pay a portion of these costs out of their fundraising budgets. This benefits the charities as we have the capacity to fundraise at a greater and more cost effective scale than they do so we save them time and money with their own fundraising efforts. The amount each charity contributes to these expenses is based on the same formula, referenced above, that is used to divide non-allocated donations (using the percentage of allocated donations from the year prior). This means that each charity receives the same return on investment.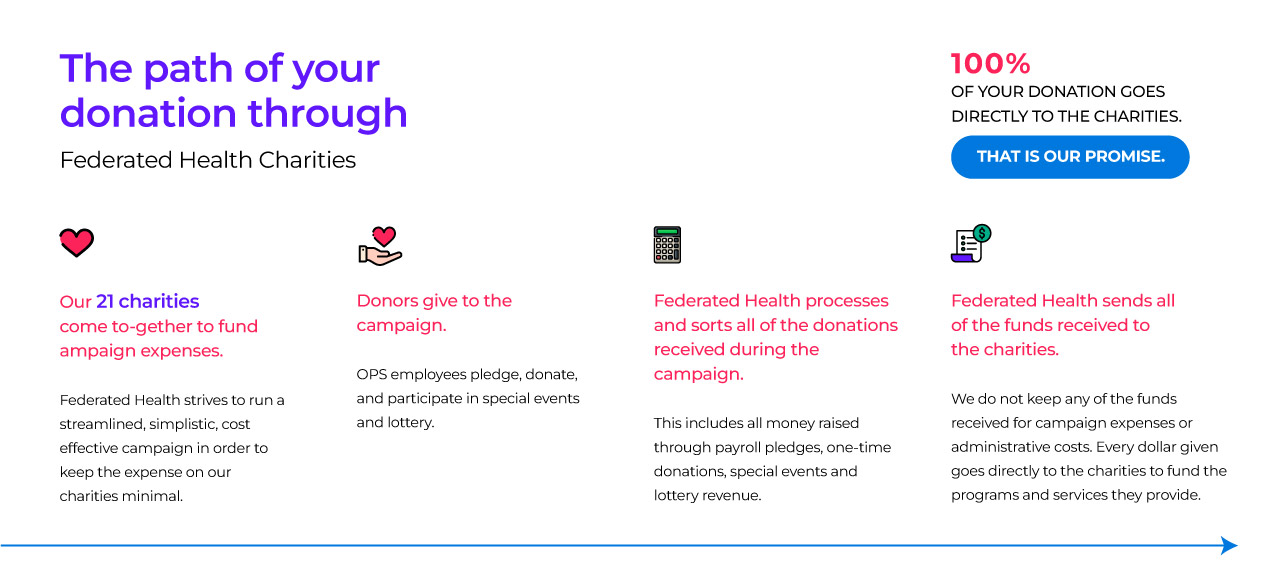 We'll be happy to answer
all your questions
We'll be happy to answer all your questions © 2022 | Federated Health Charities. All rights reserved. Privacy policy. Designed by Cristhian Arevalo Leon.