INSTITUTE FOR ADVANCEMENTS IN MENTAL HEALTH (IAM)

Main Office Address
95 King St E, Suite 300
Toronto, ON M5C 1G4
Tel: 416 449 6830
Toll-Free: 1 800 449 6367
Email: info@iamentalhealth.ca
Website
www.iamentalhealth.ca/ 
Year Joined Federated Health Charities: 2005
Amount Received by Federated Health in 2021: $76,706.66
Number of Cases in Ontario: 141,000
About Us:
IAM is a unique, community mental health organization focused on providing services and supports to individuals and families impacted by mental illness alongside with innovating solutions to mental health challenges.    
Our services are designed around individual needs. We provide support to individuals and families through; counseling, help with navigating the mental health system, education, and skill training. 
Our Innovation Platform, focuses on developing solutions to mental health challenges through a model of partnership and collaboration with a range of players that intersect with mental health.
Innovating our Services:     
At IAM, the support services we offer are designed around our clients. Our recovery, education, counselling and all other frontline supports are modeled around people, their needs, and the principles of human-centered design and inclusion. 
Our clients are equal partners in how our programs and services are created, built on their documented, demonstrated needs. This ongoing input means we are always responsive and oriented to what they tell us, relying on a design process that moves from discovery to iteration to solution.
Our value proposition:
We improve mental health outcomes through a synergistic relationship between innovation and service, where people living with mental health challenges are both the co-creators and beneficiaries of the services and solutions we build.
What we believe in:
At IAM, we believe in a community that works together supporting people with mental illness and expanding opportunities for better mental health. IAM's values, below, support this work:  
Partnership: We break down barriers believing we are stronger working together, not alone.
Innovation: We learn what our people, clients, and communities want to better deliver success, question what's not working and move fast to create meaningful change.
Integrity: We work for better mental health with unwavering candor, compassion, and respect, always.
Impact: We believe in the power of changing society for better mental health. We listen to what people need so that together, we can deliver real solutions.
Vision:
Redesigning society for better mental health. 
Mission:
Innovating, supporting & driving change with people impacted by mental illness. 
Our History:
IAM is inspired by four decades of serving people impacted by mental illness. Through this work and alongside our communities, we have developed an understanding of what is needed by individuals, families, support systems, and communities. Our history began with a core of volunteers at the local level and has evolved to an organization that; provides services and supports; engages and supports mental health research, and drives innovative solutions in response to mental health challenges.
Our Strategy:
Fueled by our passion, expertise, history, and partnerships, we will: 
Impact change to create a responsive, inclusive, agile mental health system.
Develop & strengthen new and existing innovative partnerships.
Create responsive & impactful solutions to current and future mental health problems.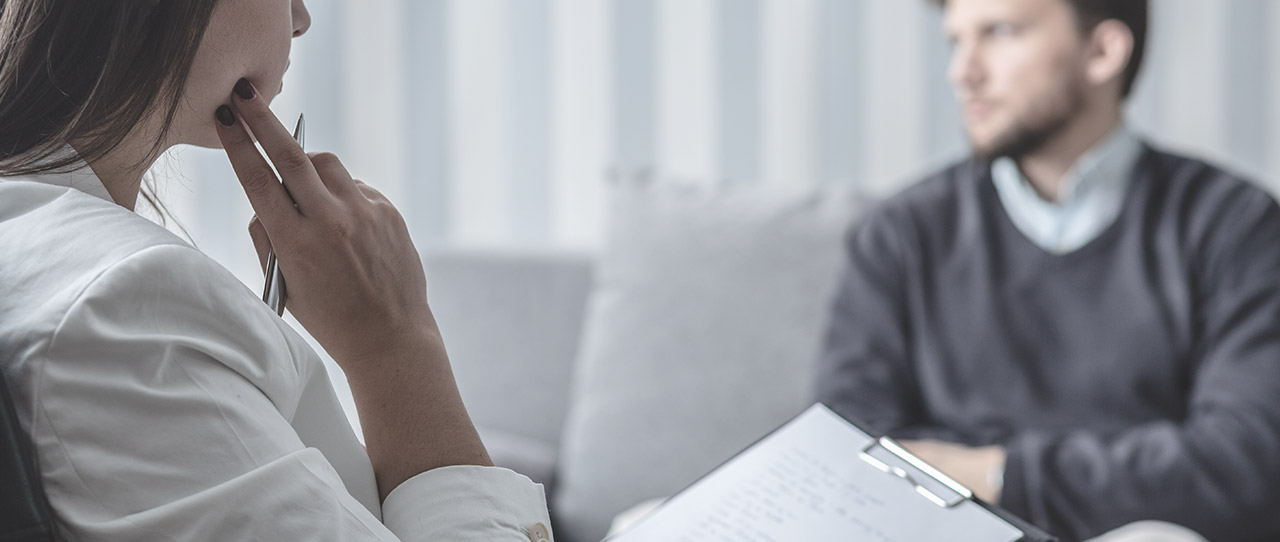 When Dimitri first found out he had schizophrenia, he felt like shutting himself off from the rest of the world. It was incredibly scary for him to discover that his life had changed forever.
Just before he was diagnosed, Dimitri began having a difficult time at university. "My classes weren't going well. I'd lost my part-time job and was finding it hard to cope with many aspects of my life. Finally, I had to drop out of school and return home."
Dimitri wanted to retreat from everything and everyone. But thankfully, he was never truly alone. His parents reached out to the Schizophrenia Society of Ontario (SSO) for help.
"My parents always did their best to understand what I was going through. And behind them was SSO, giving my family the tools they needed to help me navigate my new life. With my parents' support, I started to get involved in activities outside my home. I volunteered as a tutor, spent time with close friends and eventually returned to school."
Today Dimitri is a PhD Candidate at Trent University.
"I know that my success wouldn't have been possible without the help my family received from SSO. My parents learned so much about what I was going through. I also participated in activities that gave me a chance to meet other people with the same challenges. That was very reassuring."
We cannot give up on those living with schizophrenia and other psychotic illnesses. Each one of them has the potential to live productive and fulfilling lives. © 2022 | Federated Health Charities. All rights reserved. Privacy policy. Designed by Cristhian Arevalo Leon.