CANADIAN INSTITUTE FOR ADVANCEMENTS IN MENTAL HEALTH

Main Office Address
95 King St E, Suite 300
Toronto, ON M5C 1G4
Tel: 416 449 6830
Toll-Free: 1 800 449 6367
Email: info@iamentalhealth.ca
Website
www.iamentalhealth.ca/ 
Year Joined Federated Health Charities: 2005
Amount Spent on Client Services & Research Annually: $1,055,374 (FY 2022)
Number of Cases in Ontario:
Every year, more than one million Ontarians experience a mental health or addiction issue. 
Statistics Canada. 2012. Table 13-10-0465-01 (formerly CANSIM 105-1101). Mental Health Indicators
Impact Statement:
A gift of only $81 provides one session of one-to-one counselling to help individuals experiencing challenges related to a mental health and/or substance use issue so they can have better outcomes.
Our services:     
We offer individualized support through a number of services, including counselling, system navigation, education and skills training. In 2022, we reached over 3,600 people through our support line and educational presentations/groups and community events.
Our value proposition:
As a community-based organization, we've spent decades supporting those living with and affected by the most challenging and stigmatized mental illnesses. We believe that the future of mental health care begins with collaboration. We work with people living with mental health needs to provide care, navigate the mental health care system, develop solutions and deliver positive change that makes their lives better.
Our Vision and Mision:
Driven by a vision of redesigning society for better mental health, IAM was inspired by four decades of serving people with complex mental illness and building a specialized understanding of their needs. Creating environments that are more inclusive, positive and accepting for people with mental illness is central to our work and our services.
Our History:

Our history began with a core of volunteers at the local level and has evolved into an organization that provides services and supports; engages and supports mental health research, and drives innovative solutions in response to mental health challenges.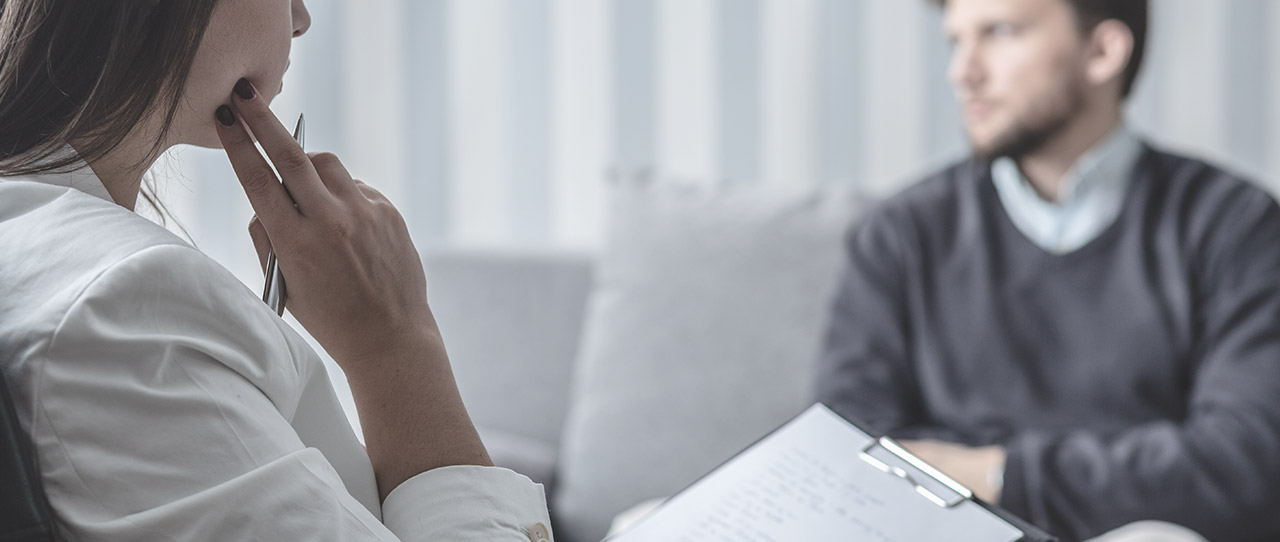 Client quotes:
Chris
When Chris was 23, his parents became concerned about his behaviour. His calls home became filled with delusional thoughts about people – even his family – conspiring against him. He was diagnosed with paranoid schizophrenia and immediately became active in his care and recovery.
As a result, he was able to quickly build a support network of family and friends to help him as he pushed forward in his journey towards mental health and wellness.
Connecting with IAM in 1993, Chris' involvement began through participating in our annual walk. His involvement with IAM grew as he volunteered as a coordinator for the walk, and his connection with IAM extended to his immediate family – as his mother joined him annually at the walk.
Wanting to share his story to educate others, he became a speaker for IAM's speakers bureau and has been sharing his story of life with schizophrenia ever since. "IAM helped me by offering a walk planning opportunity early in my recovery journey which helped with community integration." © 2023 | Federated Health Charities. All rights reserved. Privacy policy. Designed by Cristhian Arevalo Leon.