SPINAL CORD INJURY ONTARIO

Main Office Address
c/o 520 Sutherland Drive
Toronto, ON M4G 3V9
Contact Information
Tel: 416-422-5644
Toll free: 1-877-422-1112
Website
www.sciontario.org
Year Joined Federated Health Charities: 1984
Amount Received by Federated Health in 2021: $44,627.04
Number of Cases in Ontario: 33,000
Spinal Cord Injury Ontario's mission is to champion excellence in service, support and advocacy for and with people with spinal cord injury. Our unique expertise is built on over seven decades of experience serving the spinal cord injury community since our founding by veterans who returned from battle and began the fight for full and fair lives regardless of their injuries.
 Spinal Cord Injury Ontario (SCIO) is a community based organization that works to help people with spinal cord injury by providing knowledge and support, based on lived experience through these and other efforts: 
SCIO Connect: trained volunteer Peer Mentors with lived experience help the newly injured, and their families, overcome the social, psychological and physical challenges of living with a disability.
Service Co-Ordination: experienced and knowledgeable navigators help people negotiate the health system, achieve their goals and gain independence after a spinal cord injury.
Knowledge Exchange: promoting independence and awareness by acquiring, curating and sharing current knowledge and best practices through SCIO's social enterprise Cortree Disability Education Centre and other platforms.
Advocacy: assisting government and NGOs in creating and implementing public policy that improves accessibility for people with spinal cord injury and other physical disabilities.
Employment Services: preparing and connecting workers and employers.
Enhancing Independence: essential equipment and mobility aids for those who cannot afford them.         
Research: support for research that improves the lives of people with spinal cord injury.
 Each year over 1,700 newly injured people join the 36,000 Ontarians who live with spinal cord injury on one of the most challenging journeys anyone will experience, and Spinal Cord Injury Ontario is there for them.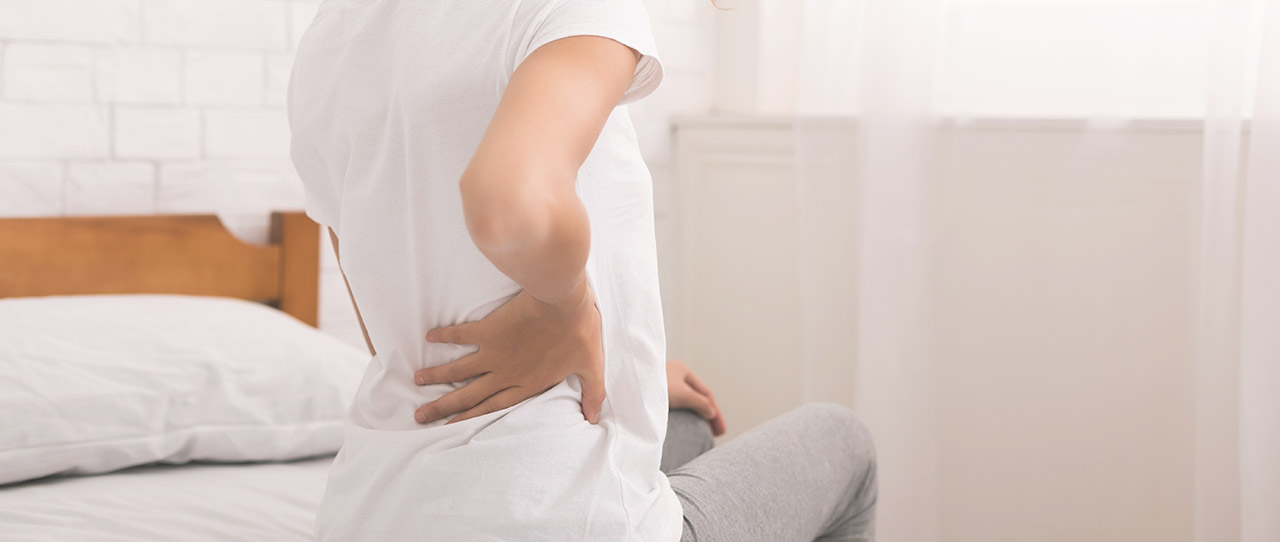 Megan's Story
 I started to have pain in my right leg. Six months later I was in significant pain and experiencing numbness from my right hip all the way down to my ankle. I was going to the doctor's office and hospital emergency room trying to get diagnosed – I knew something was really wrong. I woke up unable to walk. I got down on the floor and crawled to my phone and called my husband Ben and I said, "you need to come home to let the paramedics in because I can't walk".
 The ER Doctor told me I had a slipped disc that was puncturing my spinal cord and almost splitting it in half. He told me I needed emergency surgery to remove the disc and to try to fix the damage but that I only had a 1% chance of walking again. The first thing that flashed before my eyes was my three-year-old son Hudson and my husband and how are they going to manage.
 I woke up every morning determined to get home to my son and my husband. My son would come to visit me but it was nothing like being at home. Being away from my son for so long was the hardest part of my journey. I didn't get to kiss him before bed for so many nights. I didn't get to pick his clothes out for the morning or make him dinner every night for those long months.
 Needless to say, I felt lost. Thankfully, Chris from Spinal Cord Injury Ontario provided me with valuable information and the comfort of knowing that there was a community of people offering support and guidance to me, including Sally, the peer mentor he connected me with.
 I worked hard on getting my balance and leg strength to reappear. I had to learn how to do everything over again but I was beyond determined. When I left rehabilitation I was still in a wheelchair but that didn't stop me from getting stronger. After months of hard physiotherapy and occupational therapy, I walked on my own with only leg braces and a walker.
 As my recovery progressed, Chris made it possible for me to go biking with my son by arranging for his friend Zac to give me handcycle. He also arranged for me to try adaptive sailing and skiing, these experiences have helped build my confidence for everyday activities and shown me that I can have an active life like before my injury. These are just a few examples of the support that Spinal Cord Injury Ontario has provided to me on my road of recovery.
 Ben's support and love throughout has been wonderful, and he gave me the best gift ever, my son Hudson. Being a mother has been the most rewarding experience of my life. I will continue to push myself to get stronger, both emotionally and physically, in order to be able to take the best care of my son.
 Yes, I am now a mom living with a disability. No, I will not give up. Instead I will continue to the make the best of myself and I will push forward. Confucius said, "It does not matter how slowly you go, as long as you do not stop". I not only intend to remember and live this way, but I also hope to teach my son this valuable life lesson through my own strength and experiences.
 The care that I have received from Spinal Cord Injury Ontario has been beyond wonderful and more than helpful in my recovery, both mentally and physically.
 Thank you for giving and making this support possible.
 Yours most sincerely,
 Megan
 P.S. I encourage you to keep give so others can be helped. © 2023 | Federated Health Charities. All rights reserved. Privacy policy. Designed by Cristhian Arevalo Leon.