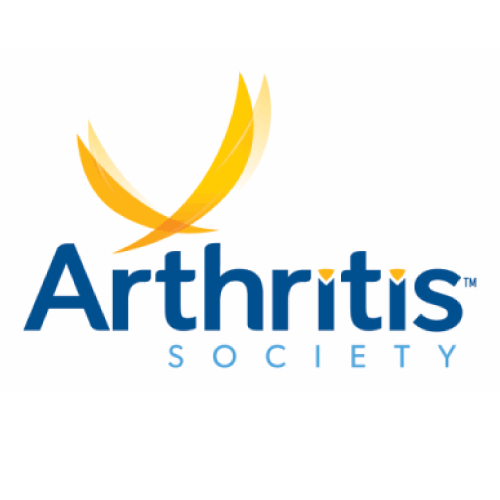 Main Office Address
393 University Avenue, Suite 1700
Toronto, ON M5G 1E6
Contact Information
Tel: 416-979-7228
Fax: 416-979-8366
For general inquiries: info@on.arthritis.ca
Website
www.arthritis.ca
Year Joined Federated Health Charities: 1986
Amount Received by Federated Health in 2021: $65,352.38
Number of Cases in Ontario: 2 million
About the Arthritis Society
Arthritis is Canada's most common chronic condition, affecting six million Canadians.  There are more than 100 types of arthritis, with a range of symptoms including pain, joint inflammation and stiffness, and fatigue. There is no cure.
Arthritis is pervasive, affecting all aspects of life. From the simple activities of daily living, such as getting dressed in the morning, or cooking a meal for family, to more complex situations such as navigating work and school, arthritis impacts lives at every turn.
People with arthritis are more challenged in their personal relationships, are more likely to be marginalized and develop mental health issues, and often experience other chronic conditions.
Arthritis is also a leading cause of disability: osteoarthritis (OA), the most common type of arthritis, is the third most rapidly rising condition associated with disability after diabetes and dementia.
Since 1948, the Arthritis Society has been fighting the fire of arthritis with the fires of research, advocacy and innovation. Sparked by the generosity of our donors, we offer information and support resources to people with arthritis and their families, invest in breakthrough research, and advocate to make arthritis a healthcare priority with policy makers – with a strategic focus on bringing the latest innovations in arthritis care, treatments and research to the market.
 What We Do
Information and Support: Navigating life with a painful chronic disease is never easy. The Arthritis Society has developed programs for people with arthritis at all life stages to educate and support them on their journey. Our programs delivered patient-centric, evidence-based information – developed in consultation with healthcare professionals and arthritis experts, lifestyle and pain management, and treatment resources to 2.1 million Canadians last year, with 82% of program users saying they are empowered to better manage their arthritis. With a digital-first approach, we offer a range of free resources on our website, arthritis.ca, to help people better understand and manage their arthritis. Recent additions include:
Our website also houses flourish, a lifestyle hub that provides health and wellness advice, self-management tips, and inspirational stories to help people with arthritis live their fullest lives.
Information and support are also delivered through our monthly webinar series, Arthritis Talks, which brings together expert speakers who present timely, relevant and practical solutions and research updates directly to people living with arthritis. In 2020-2021, Arthritis Talks reached close to 50,000 Canadians nationwide.
For those seeking a more personal connection, we offer the Arthritis Line, a national, toll-free information and support line operated by Arthritis Society staff and volunteers who answer questions about arthritis, access to care, programs, services, and community and online resources. 
 The Arthritis Society also runs the only summer camp program in Canada tailored to children and youth living with arthritis. Our six camps offer a safe environment where kids can build connections and relationships with others with similar experiences and learn skills to help manage their arthritis.  We adapted our camp to a virtual format in 2020 due to COVID-19, launching Camp Sunrise, which brings together kids aged 7-17 for fun online activities and challenges over two weeks. In 2021, 103 campers joined us for Camp Sunrise, with another 43 attending the in-person camp in Atlantic Canada.  Club Sunrise, a year-round virtual club for children and youth, was introduced in fall 2020.  Fifty-eight kids participated in fun activities including scavenger hunts, dance parties and cooking classes.
Innovative Research: Thanks to the support of our generous donors, the Arthritis Society is the largest charitable funder of arthritis research in Canada, investing $220 million in research over our 73-year history, including $3.6 million in 2020-2021. Highlights include $300,000 to fund a three-year project looking at how people with rheumatoid arthritis and lupus respond to a COVID-19 infection, and $300,000 to fund a three-year project testing new smart phone technology that allows physiotherapists in urban centres to treat rural residents in their homes.
 We currently fund 76 active arthritis research projects focused on pain, osteoarthritis, inflammatory arthritis, and childhood arthritis at 25 institutes nationwide. Some of our recent grant recipients include:
 Stars Career Development Awards:  funding to help establish the careers of early-career investigators:
Lisa Carlesso, McMaster University: Studying what causes pain to worsen for people with knee osteoarthritis
Arif Jetha, Institute for Work and Health: Investigating the unique challenges that face young people with a rheumatic disease as they enter adulthood
Anthony Perruccio, University Health Network: Studying how inflammatory markers in the blood may differ for females and males, perhaps leading to improved treatment for osteoarthritis
Strategic Operating Grants: funding for projects that have great potential to improve the diagnosis, prevention and treatment of arthritis:
Lisbet Haglund, McGill University: Studying therapies that may lead to the first disease-modifying drugs for osteoarthritis of the spine
Allyson Jones, University of Alberta: Seeking to understand and improve how rheumatoid arthritis is managed in the primary care setting 
Lori Tucker, University of British Columbia: Studying how an app she developed supports physicians and families in making the best treatment decisions for children with arthritis
 Advocacy: Arthritis is a complex disease with potentially life-altering complications that affects people of all ages. For too long, the seriousness of the disease has been dismissed. As the leading voice for people with arthritis in Canada, the Arthritis Society fights misconceptions about the disease through awareness campaigns and advocates to ensure people with arthritis have access to timely and effective care.
Over the past year, our advocacy has focused primarily on reducing wait times for joint replacement surgeries, as half of Canadians don't receive hip and knee replacement surgeries within recommended wait times.  Arthritis is the leading cause of joint replacement surgeries, including 99 per cent of knee replacements and more than 70 per cent of hip replacements.
With the help of 5,790 Canadians, we successfully advocated to five provincial governments in 2020-2021 to commit additional funding to reduce surgical wait times. We also seek the creation of a Canadian Task Force to immediately address the wait times issue and offer five key solutions for the Task Force to consider in our report, The Wait: Addressing Canada's Critical Backlog of Hip and Knee Replacement Surgeries.
 Our efforts also resulted in preventing shortages of arthritis drugs used for COVID-19 treatment, and ensuring medical cannabis was deemed essential medicine during the pandemic.
Donor support is critical to improving the lives of the six million Canadians living with arthritis today and creating a brighter future for the three million more at risk of developing arthritis. Unlike some charities, the Arthritis Society does not receive significant government funding. We rely on the generosity of individuals and organizations across Canada to offer resources and support, fund promising homegrown research, and advocate for lasting change to improve health outcomes for people with arthritis.
Every day, we fight the fire of arthritis with the fire of research, advocacy and innovation. We are grateful to our donors for your continued support as we work together to extinguish the flames of arthritis.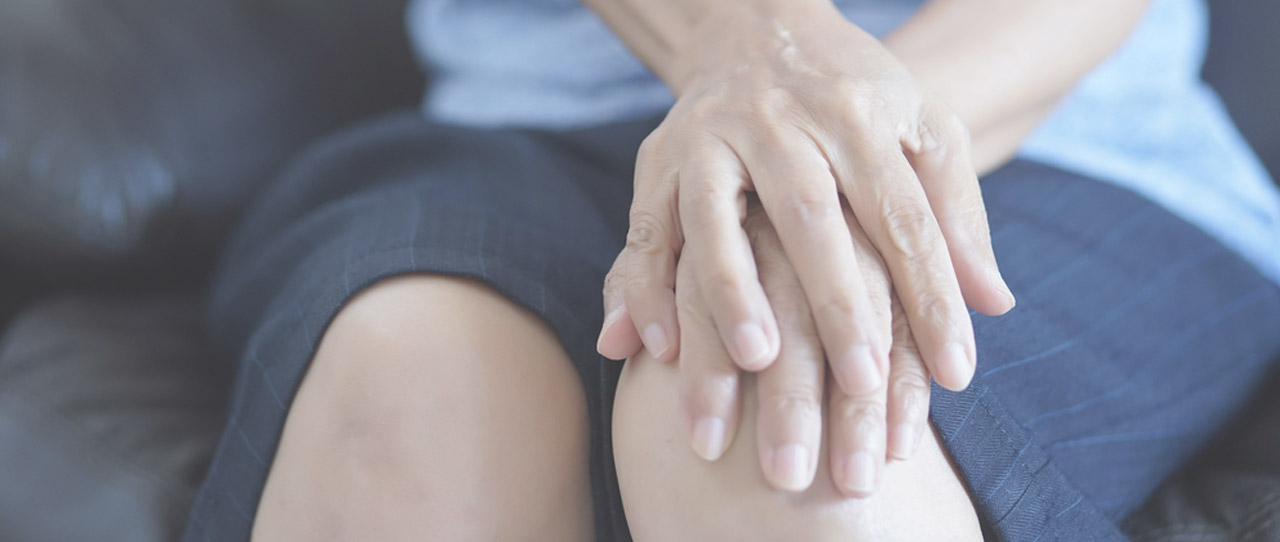 Typically, arthritis is often thought of as a disease associated with aging, but did you know that children get arthritis too? The Arthritis Society estimates that as many as 24,000 Canadian children aged 18 and under live with a form of arthritis – that's more than 3 out of every 1,000 kids. The Arthritis Society is focused on helping children and their families live better with arthritis while we invest in the search for a cure.
The Spasic family from London knows the pain of childhood arthritis and have participated in the Walk to Fight Arthritis over the past three years to raise funds for research.
As a baby, Danica became ill and started to develop a limp which over time became worse. At first, her parents thought perhaps her leg got caught in her crib. With the symptoms not getting any better to the point that Danica was unable to walk, a trip to the local emergency room was required. There she was referred to a local pediatric rheumatologist who was able to put Danica on a treatment plan to help her manage the inflammation in her knees and ankles. The pediatric rheumatologist, a therapist from The Arthritis Society and some medication have helped Danica to feel less pain and do what she loves to do, dance. Danica got to a point where she was in remission for almost a year and began to ween off of her medication. Unfortunately in early 2016, her symptoms began once more and this time, included the development of uveitis – inflammation behind her eyes. This is a common symptom but if not treated promptly and properly, uveitis can lead to vision problems and in severe cases, blindness. The news that Danica would have to go back on the full dose of medication was disappointing for the family and frustrating for Danica, now five and a half years old. However, despite the setback, the Spasic family remains hopeful, "we continue to remain positive for Danica. We hope one day she will overcome arthritis."
Thanks to generous support from donors like you, The Arthritis Society is able to continue to fund and run various workshops and events in Ontario to help these children, teens and their families better cope and manage their arthritis symptoms. © 2023 | Federated Health Charities. All rights reserved. Privacy policy. Designed by Cristhian Arevalo Leon.