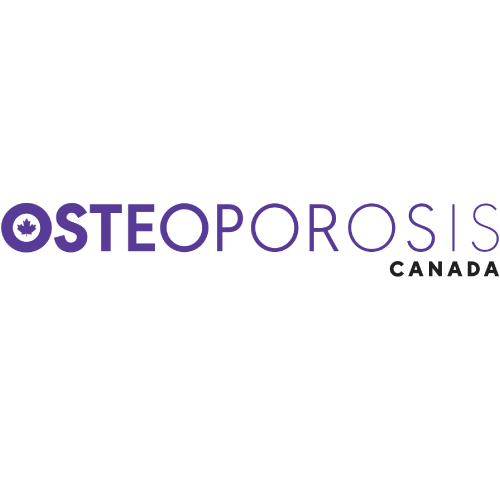 Main Office Address
1200 Eglinton Ave East, Suite 500
Toronto, ON M3C 1H9
Contact Information
Tel: 416-696-2663
Toll-Free (English): 1-800-463-6842
Toll-Free (French): 1-800-977-1778
Toll-Free Hours: M-F, 9-5 (in Canada only)
Fax: 416-696-2673
Website
www.osteoporosis.ca
Year Joined Federated Health Charities: 1992
Amount Received by Federated Health in 2021: $41,470.74
Number of Cases in Ontario: 501,537
Osteoporosis Canada, a registered charity, is the only national organization serving people who have, or are at risk for, osteoporosis.
The organization works to educate, empower and support individuals and communities in the risk-reduction and treatment of osteoporosis.
Osteoporosis Canada provides medically accurate information to patients, health care professionals and the public.
Services to individuals with osteoporosis and the public include free publications, a bilingual toll-free information line, educational programs and referrals to self-help groups and community resources, as well as this web site.
The organization works with health care professionals across the country to ensure the latest prevention, diagnostic and treatment options are available to individuals with osteoporosis. Osteoporosis Canada has developed practice guidelines and standards for use by physicians in their clinical practice. Access archives of Osteoporosis Update, OC's clinical publication (currently suspended).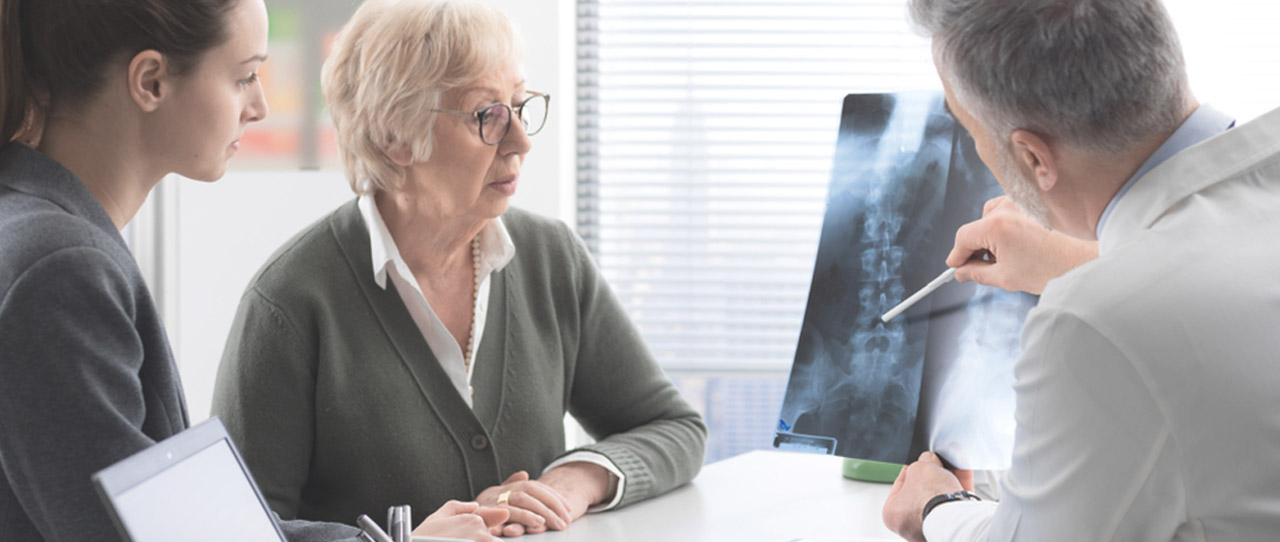 Emily has a treasured photograph taken at her wedding with her grandmother. She is a 'little old lady' with a rounded back. Emily thought this was how all grandmothers looked. At that time, she didn't know about osteoporosis.
Two years later, her grandmother broke her hip. Emily still didn't know about osteoporosis but she noticed that a lot of older women suffered from hip fractures.
It was decades later, after Emily had become involved with the Hamilton Chapter of Osteoporosis Canada, that she learned about osteoporosis and its consequences. She realized that her grandmother almost certainly had osteoporosis, and she knew that all of it – her rounded back, her broken hip – might have been prevented. It breaks Emily's heart to think about the pain, suffering and disability her grandmother and so many others have endured unnecessarily.
Emily joined Osteoporosis Canada in 2002 and the more she learned, the more she was eager to do something about this disease by raising awareness at health fairs and fundraising at events like bone china teas. Her commitment and dedication had Emily join the Osteoporosis Canada Board of Directors, eventually taking on the role of Chair of the Board.
During Emily's many years as a volunteer, she has seen first-hand the advances in research and awareness that have happened because of the generosity of individuals donating to the cause.
Today, Emily still sees some women who look like her grandmother. With the help of compassionate and generous individuals who support the cause and her continued commitment to Osteoporosis Canada, Emily knows that thousands of other men and women have been and continue to be, educated and supported in reducing their risk of osteoporosis and in preventing fractures. © 2023 | Federated Health Charities. All rights reserved. Privacy policy. Designed by Cristhian Arevalo Leon.