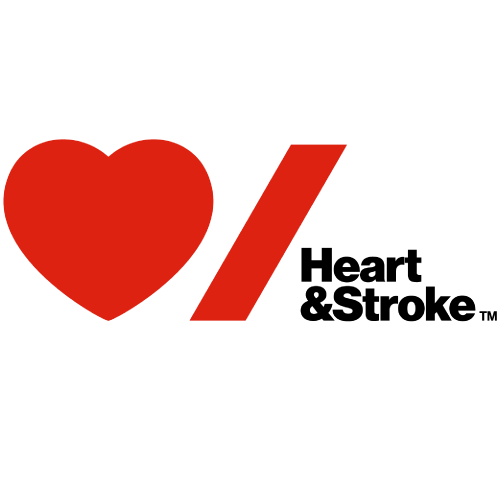 Main Office Address
2300 Yonge Street, Suite 1300
PO Box 2414
Toronto, ON M4P 1E4
Contact Information
Tel: 416-489-7111
Fax: 416-489-6885
Website
www.heartandstroke.ca
Year Joined Federated Health Charities: 1972
Amount Received by Federated Health in 2021: $143,027.76
Number of Cases in Ontario: There is approximately 130,000 hospitalizations caused by heart disease and stroke in Ontario, and 1.6 million Canadians have heart disease or are living with the effects of a stroke.
For over 60 years, Heart & Stroke has been dedicated to fight heart disease and stroke. Our work has saved thousands of lives and improved the lives of millions of others.
OUR VISION
HEALTHY LIVES FREE OF HEART DISEASE AND STROKE. TOGETHER WE WILL MAKE IT HAPPEN
OUR VALUES
A passion for health
Learning every day
Embracing diversity
Making a difference
Being extraordinary together
OUR MISSION
PREVENT DISEASE

Give children the best start for a long, healthy life
Empower Canadians to live healthy lives

SAVE LIVES

Enable faster, better cardiac emergency response and treatment
Enable faster, better stroke response and treatment

PROMOTE RECOVERY

Enhance support for survivors and caregivers
WE ACHIEVE OUR MISSION THROUGH
Investing in life-saving research
Advocating for health public policies
Conducting public awareness campaigns
Partnering with key stakeholders
Seeking innovative fundraising opportunities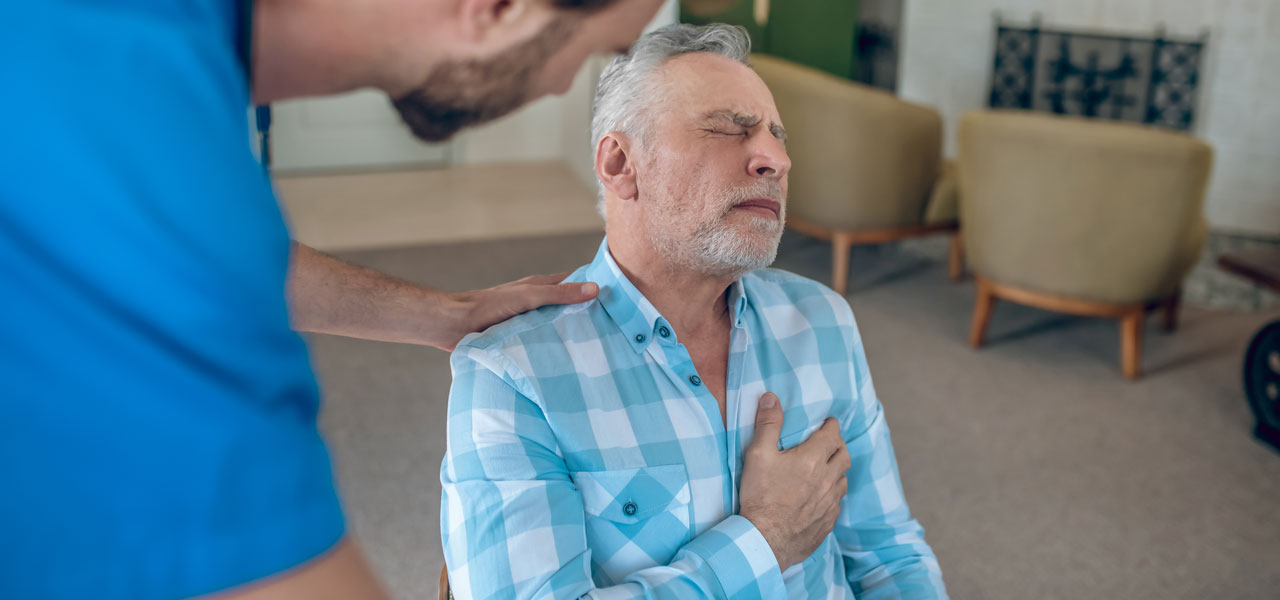 Paul King was hiking near his home in Owen Sound when he felt a sudden tightness in his chest and pain in one arm. When he decided to see his doctor about it, Paul thought he would leave the appointment with just a prescription.
Tests revealed that Paul had serious blockages in his heart arteries, which required bypass surgery. He was shocked because he led an active life — he had played hockey the week before. With the COVID-19 pandemic stretching Ontario's healthcare system to the breaking point, his surgery was rescheduled three times.
When Paul finally had his surgery, it took seven hours to correct seven blockages. His cardiac rehabilitation program was delayed due to the pandemic, but Paul didn't give up hope. He followed his medical team's advice and diligently worked on exercise and more. A few months later, he was able to resume hiking and cycling.
Paul's experience battling heart disease has given him a new perspective. He talks about it with friends and family, encouraging them to be informed about heart health. Paul is grateful for the research and medical care that helped him beat heart disease.
"I've been given a second chance" he says. © 2023 | Federated Health Charities. All rights reserved. Privacy policy. Designed by Cristhian Arevalo Leon.