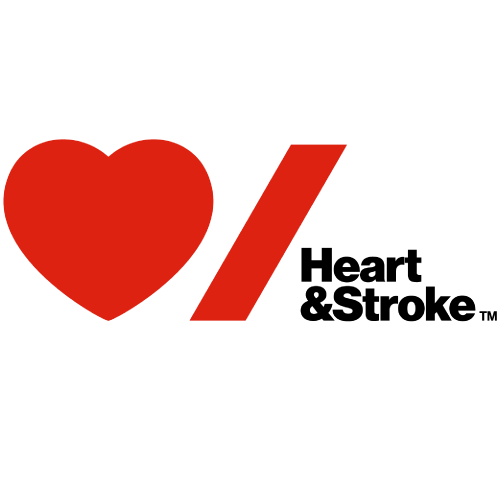 Main Office Address
2300 Yonge Street, Suite 1300
PO Box 2414
Toronto, ON M4P 1E4
Contact Information
Tel: 416-489-7111
Fax: 416-489-6885
Website
www.heartandstroke.ca
Year Joined Federated Health Charities: 1972
Amount Received by Federated Health in 2021: $143,027.76
Number of Cases in Ontario: There is approximately 130,000 hospitalizations caused by heart disease and stroke in Ontario, and 1.6 million Canadians have heart disease or are living with the effects of a stroke.
For over 60 years, Heart & Stroke has been dedicated to fight heart disease and stroke. Our work has saved thousands of lives and improved the lives of millions of others.
OUR VISION
HEALTHY LIVES FREE OF HEART DISEASE AND STROKE. TOGETHER WE WILL MAKE IT HAPPEN
OUR VALUES
A passion for health
Learning every day
Embracing diversity
Making a difference
Being extraordinary together
OUR MISSION
PREVENT DISEASE

Give children the best start for a long, healthy life
Empower Canadians to live healthy lives

SAVE LIVES

Enable faster, better cardiac emergency response and treatment
Enable faster, better stroke response and treatment

PROMOTE RECOVERY

Enhance support for survivors and caregivers
WE ACHIEVE OUR MISSION THROUGH
Investing in life-saving research
Advocating for health public policies
Conducting public awareness campaigns
Partnering with key stakeholders
Seeking innovative fundraising opportunities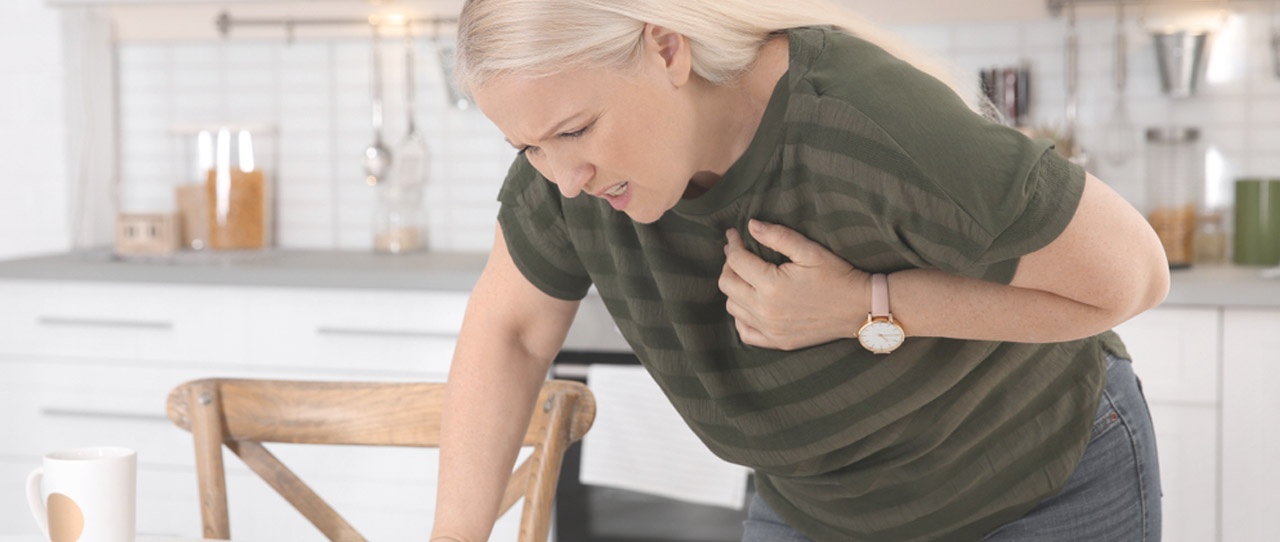 Jen Bogart was just 39 years old and seemingly in good health when the unexpected and unspeakable happened. She was spending time with friends when suddenly and without warning she began to experience weakness and difficulty speaking.
One of her friends recognized that Jen was having a stroke. Thanks to their quick thinking, Jen was on her way to hospital in short order, soon enough to receive the clot-dissolving drug, tPA.
Jen is thankful to the friend who may have saved her life and also grateful for the Heart & Stroke research that led to the development of drugs like tPA.
Jen recently learned that as a stroke survivor, her risk of developing dementia has increased. Always active, she is now more motivated than ever to stay healthy to reduce her dementia risk and avoid a second stroke. © 2022 | Federated Health Charities. All rights reserved. Privacy policy. Designed by Cristhian Arevalo Leon.