Sickle Cell Awareness Group of Ontario

Year Joined Federated Health Charities: 2020
Amount Received by Federated Health in 2021: $32,767.52
Number of Cases in Ontario: 3500
Our Vision:
Optimize the lives of individuals and families living with Sickle Cell Disease (SCD). This is part of a broader vision for every Ontarian with SCD to have equal and equitable access to comprehensive, standard care regardless of the place of residence in the province. 
Our Mission:
To reduce the incidence of new sickle cell births and improve the quality of life of individuals and families living with sickle cell disease (SCD).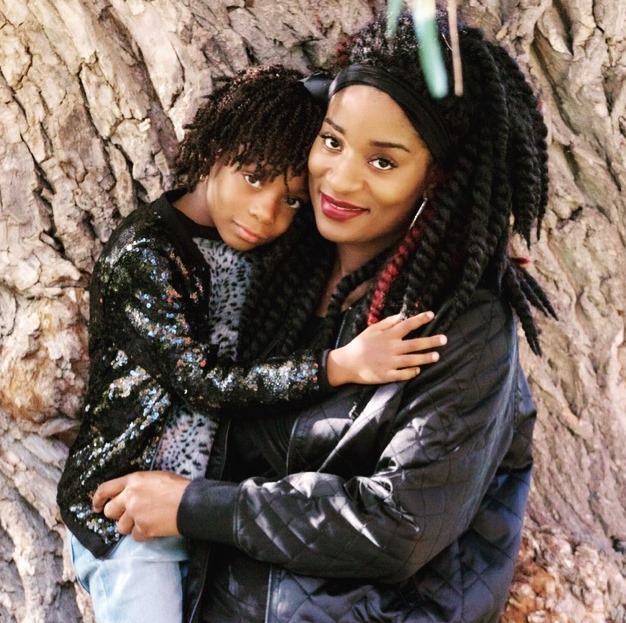 MaryAnn Gordon- mother of a young girl with SCD
Parenting can be overwhelming.  Every day is a lesson in time management and multi-tasking. Add taking care of a child with a chronic illness to the picture and this role becomes even more daunting. As an expectant mother, I often imagined myself chasing my healthy baby running around the house, exhausted trying to keep up. However, life has a way of throwing you curve balls when you least expect it. At seven months old, my daughter was diagnosed with sickle cell disease (SCD). Nothing prepared me for such devastating news. It was gut wrenching. I was happy for her new life transforming my world, yet at the same time, I found myself pondering on what her life span would be! her quality of life and how it would affect her as a functioning member of society.
I quickly realized I had no time for self-pity. I had to re-focus and become well-versed in SCD for the sake of my child. I knew that her health was dependant on my commitment to understanding and educating myself about her disease. You see, SCD is a genetically inherited blood disorder that significantly impacts the quality of life of those who have it – affecting all organs within the body.  It is life threatening, consisting of on-going treatment and unfortunately, there is no viable cure. My daughter's life is mired by excruciating pain and vaso-occlusive crisis that can occur anywhere in her body, at any given time and without warning.
By the time my baby was four years old, she had undergone a splenectomy, numerous blood transfusions and hospital admissions to treat her for severe bone pain. By the time she was eight years old, she had already experienced a silent stroke. Most days I am on edge, preparing for a phone call from her school secretary telling me that she is having a crisis and that I need to come get her, or that they had to administer pain medication to her. This happens on average three to four times per week. Stress and anxiety are what I am used to. It comes with the territory. The reality of this can be overwhelming and isolating, especially as a single mother.
That isolation broke for me when I joined the Sickle Cell Awareness Group of Ontario (SCAGO). I immediately bonded with other parents who are going through the same things I am. SCAGO provides a safe, non-judgemental environment for SCD patients and their caregivers. This shared experience gives parents like me the emotional strength to continue to provide the best possible care for our children who suffer from this debilitating disease.
The unfortunate reality is, because SCD primarily affects those who identify to be of black and brown ethnicity, it's given less priority for resources and investment into research when compared to less prevalent diseases. The health outcomes of SCD patients reflect the systemic racism and discrimination in our health care system and other societal institutions. They are too often stereotyped and dismissed as drug users when they present themselves in emergency rooms – an unfortunate casualty of the current opioid crisis and harmful biases towards certain demographics. SCAGO as an organization continues to work tirelessly to advocate for the rights of this marginalized group. It is committed to eradicating the stigma and inherent biases that adversely impacts health care received by SCD patients.
Through SCAGO, I am able to connect with leading specialists, doctors and nurses who are knowledgeable about the disease and what SCD patients need. In addition, SCAGO holds educational seminars for health practitioners to further educate them in knowledge areas they may benefit from. I receive frequent updates pertaining to valuable resources and information regarding current studies and new and emerging treatments. With SCAGO, many parents and SCD patients have hope. We know we have someone listening and in tune with our needs. We know we have someone fighting for us, holding the mantle where our governments have failed. Knowledge is power, and that is what SCAGO gives me. I am a better mother knowing I don't have to navigate the health care system and this disease alone. © 2023 | Federated Health Charities. All rights reserved. Privacy policy. Designed by Cristhian Arevalo Leon.