By Theresa Gavin, 2022 Ministry of the Environment, Conservation & Parks Campaign Chair
The OPS's Federated Health campaign has kicked off and runs until June 30, 2022.
The Federated Health Campaign supports 21 provincial health charities. Donate will help fund life-saving research, develop innovative health education and awareness programs, and provide essential patient support services.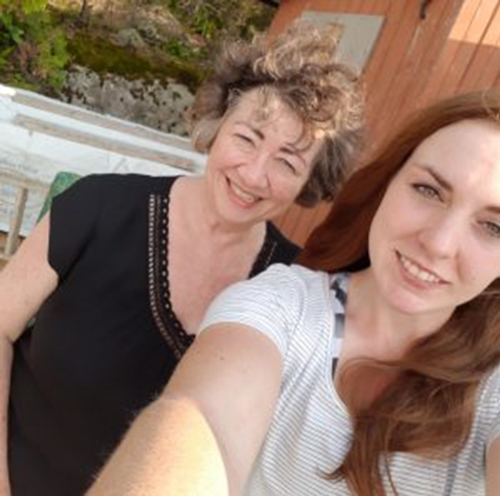 Why I Choose to Donate to Federated Health Charities
My goddaughter, Alexandra, at 15, was diagnosed with Crohn's disease. Later, doctors changed the diagnoses to colitis.
Both Crohn's disease and ulcerative colitis inflame the lining of the gastrointestinal tract. This disrupts your body's ability to digest food, absorb nutrition, and eliminate waste in a healthy manner. And sometimes it's hard to diagnose. The exact cause of Crohn's disease and ulcerative colitis remains unknown, and as a result, there is no cure for them.
Alexandra experiences acute periods of pain and discomfort. When they happen, she finds it hard to carry out regular daily activities and enjoy the things she loves to do, such as competitive horse riding. For over 10 years she has been taking medication that helps to suppress the pain and discomfort but also has other side effects.
Now in her mid-20s, Alexandra made the difficult decision this spring to a series of surgeries to remove her bowel.
I've directed my donation to Federated Health to go to Crohn's and Colitis Canada. Hopefully one day researchers can find a cure for this disease to benefit other young men and woman like my goddaughter Alexandra.
What's Your Reason to Donate to Federated Health Charities ?
With 21 different illnesses supported by the Federated Health campaign, the chances are high that you, or one of your loved ones, have been touched by at least one of them. And if you haven't, it's not a matter of if you will be, but when. Health impacts us all and most of us have experienced the challenges that come along with a health diagnosis. This is your chance to make an impact, to lessen those challenges for the next family who experiences an illness.
How can I participate with my donation?
Contributing to the campaign is easy. There are four simple ways to get involved:
Make a payroll pledge
Make a one-time donation of cash, cheque, or credit card
Participate in a special event
But a lottery ticket
It's that easy. 
Join us in this year's campaign. ⬇️