Federated Health Charities' mission is to improve the health and quality of life of all Ontarians by supporting 21 different health charities providing critical services to those experiencing, or affected by, illness. We believe education and prevention are key parts of supporting the health of our communities so our weekly Health Hint series strives to provide tangible and easy to implement hints and tips on how to maintain your health, prevent disease, and enjoy increased quality of life. Check out our latest Health Hint on a variety of diets that could support your health. We hope you find it helpful. If you would like to join our efforts to support the health of Ontario please consider a donation to Federated Health Charities.
There is so much information on healthy eating available nowadays that it might be daunting. You've undoubtedly received a lot of nutritional advice from many sources, telling you which foods to avoid and which foods to consume more of, however it can become confusing and overwhelming to know which advice is right for you. While several different diets, or ways of eating, may be effective in promoting optimal health, the goal is to pick one that supports your goals, that you enjoy and that you can maintain over time. While this isn't an exhaustive list, here are five nutritious diets that have been shown to provide health benefits. Before you implement any extensive diet changes, please consult your doctor to speak about your specific nutritional needs.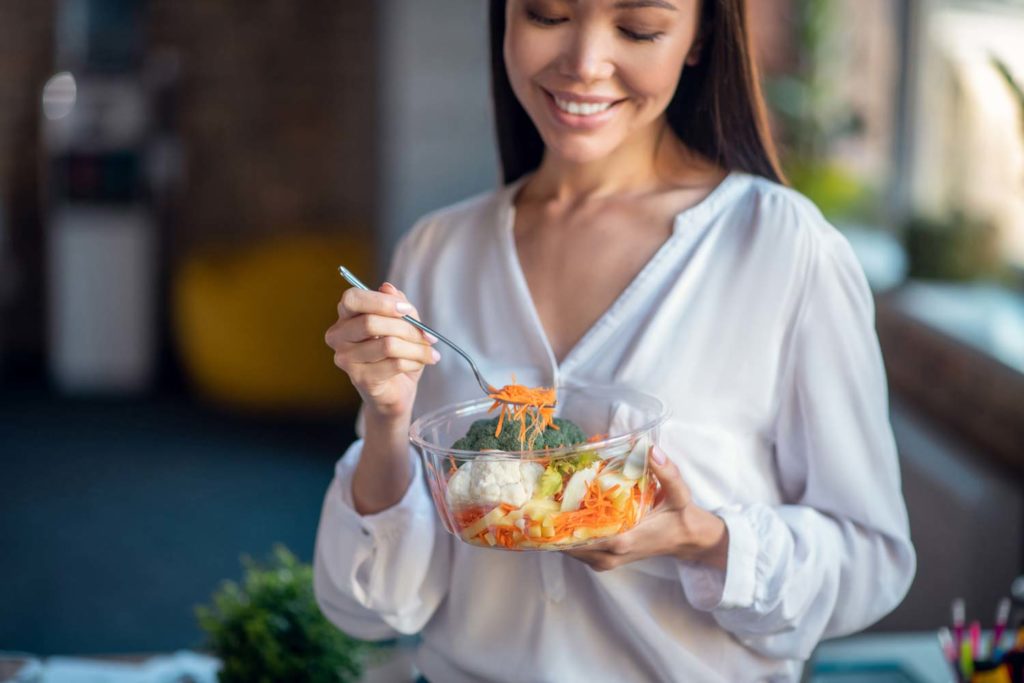 Low Carb diet, whole-food diet
A low-carb diet is one that severely restricts carbohydrate intake and increases protein and fat intake. Low-carb or whole-food diets are ideal for those who need to lose weight, optimize their health, and reduce their risk of disease. This diet effectively allows you to adjust your carbohydrate intake according to your goals. A low-carb diet is rich in vegetables, meat, fish, eggs, fruits, nuts and fats, but low in starches, sugars and processed foods. (Dr. Andreas Eenfeldt, 2021)
Mediterranean Diet
Mediterranean Diet refers to the diet styles of southern European countries along the Mediterranean coast, such as Greece, Spain, France and southern Italy. The Mediterranean diet has been shown in studies to lower the risk of heart disease. It can also protect the brain from blood vessel damage and reduce the risk of stroke and memory loss. It focuses on dishes that were popular in the Mediterranean in the twentieth century and before. As a result, it contains a lot of fruits, vegetables, fish, poultry, whole grains, legumes, dairy products, and extra virgin olive oil. (American Association Staff, 2020)
Paleo diet
The Paleo diet is a popular diet that can help you lose weight and improve your overall health. It is presently the world's most popular diet. It focuses on whole meals that are supposed to be comparable to those eaten by man's Paleolithic forefathers. This diet consists mainly of fruits, vegetables, nuts and seeds, lean meat (especially lean meat from herbivores or wild animals), fish (especially fish rich in omega-3 fatty acids, such as salmon, mackerel, and albacore tuna), and oils derived from fruits and nuts, such as olive or walnut oil. (Mayo Clinic Staff, 2020)
Vegan diets
Vegan diets have grown in popularity during the last decade. This type of diet shares a large number of advantages, including weight loss, improved heart health, and better blood sugar management. There are no animal items in the diet, instead focusing exclusively on plant-based items. (NHS, 2021)
A Gluten-Free Diet
A gluten-free diet refers to foods that are completely gluten-free, such as gluten-free breads, pizza, certain fast foods and other staples. Gluten-free diets are primarily used to treat celiac disease and gluten allergies, but have also become popular in mainstream society as people aim to avoid common irritants in their diets. A gluten-free diet is essential for people who are gluten intolerant, a protein found in wheat, rye and barley. Focus on healthy foods that are naturally gluten-free for maximum health. (Mayo Clinic Staff, 2021)
There are so many diets to choose from that it might be difficult to decide which one to try. The purpose of the above list is to demonstrate that there is no "right" way to eat. There are different diets for different needs and goals. The right diet is the one that works best for you, your lifestyle and your goals. It's worth noting, though, that certain eating habits have more scientific support than others. Find a diet that is backed by science, whether you're looking to reduce weight or improve your health.
In the following Diet Series, we will provide information on various ways of eating to aid you in deciding which diet might best support your health needs and goals.
We hope you've enjoyed our latest Health Hint!
Written by: An Lin Chen
NOTE: This article is intended to provide general health tips based on available research. You should consult with a health care professional for specific medical and dietary instructions that are right for you.
References
Dr. Andreas Eenfeldt, M. D. (2021, July 19). A low-carb diet for beginners. Diet Doctor. https://www.dietdoctor.com/low-carb
Mayo Foundation for Medical Education and Research. (2020, August 25). Paleo diet: Eat like a cave man and lose weight? Mayo Clinic. https://www.mayoclinic.org/healthy-lifestyle/nutrition-and-healthy-eating/in-depth/paleo-diet/art-20111182
NHS. (n.d.). The vegan diet. Nhs choices. https://www.nhs.uk/live-well/eat-well/the-vegan-diet/. Stuff, A. A. (n.d.). What is the mediterranean diet? www.heart.org. https://www.heart.org/en/healthy-living/healthy-eating/eat-smart/nutrition-basics/mediterranean-diet.
If you would like to support the health of Ontarians, you can donate to Federated Health Charities