Verzuz is back on Thursday, June 1, 2023, for a fourth year to raise funds and awareness for the annual Federated Health Charities campaign.
Verzuz got its start during the COVID-19 lockdowns in the spring of 2020. Damion Copeland, a Senior Policy Advisor with TBS's Centre for People, Culture and Talent, was the Federated Health Charities fundraising lead for his division when the first lockdown went into effect.
"Due to COVID-19 restrictions, I needed to figure out new ways to raise donations, build awareness and support for Federated Health Charities," says Damion. "I created Verzuz as a way, outlet and space for us to break down virtual silos, come together and leave a positive impact."
The inspiration for Verzuz came from Sound Clash culture: "Sound Clashes are something I grew up on and are part of my Jamaican culture," Damion explains. "It is something I have done more times than I can remember with friends and family, in person and over the phone. It is a part of my culture and love of music and I thought it would be a great way to bring us together."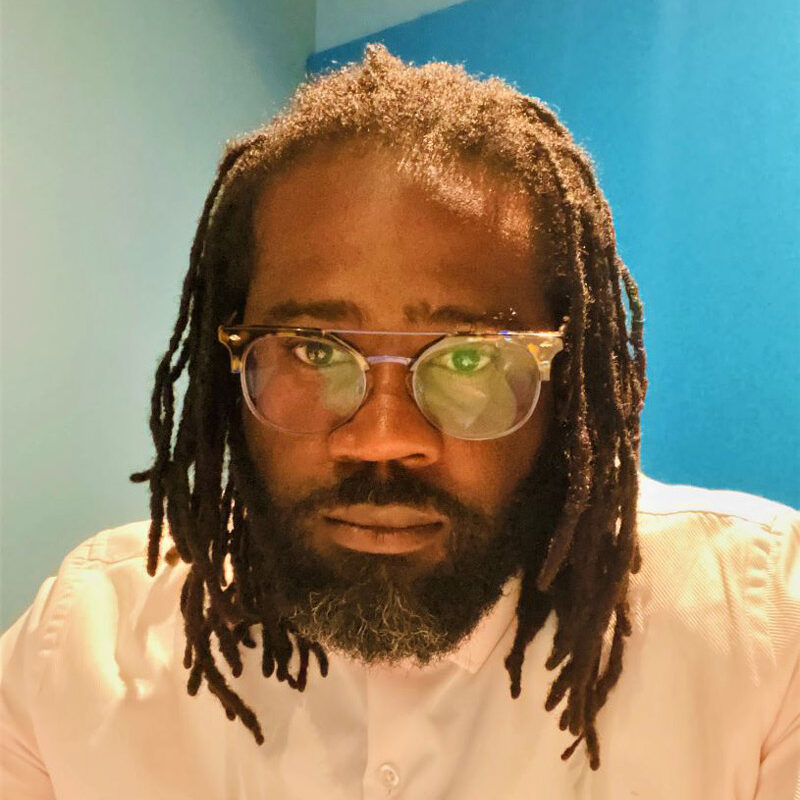 Damion Copeland
Sound Clash culture originates in Kingston, Jamaican in the late 1950s. Local crews of DJs, singers and musical artists would perform in back-and-forth song battles, attempting to outdo each other with their musical virtuosity and by which crew could elicit the loudest, most enthusiastic response from the audience. Damion thought that the audience participation aspect of a Sound Clash would work well for a virtual event and Verzuz was born.
"The audience participation and engagement in Verzuz is absolutely special! Verzuz is one of, if not the most engaging event in the OPS, from start to finish! I enjoy laughing alongside everyone else at the friendly, competitive banter between leaders and the enjoyable safe space Verzuz creates to connect," Damion says.
The first Verzuz competition featured TBS execs competing against each other to see whose DJing skills and charisma would win over the crowd of more than 400 attendees. The next year, Damion brought Verzuz back as a fundraiser for Sickle Cell Awareness Group of Ontario (SCAGO), to raise awareness and funds for the organization, which joined Federated Health Charities in 2020.
"I designed Verzuz 2 – The Sound of Giving Challenge in response to the outreach from Federated Health Charities. I converted Verzuz to an OPS-wide event and included leaders from other ministries," says Damion. "Over 800 employees from over 15 ministries attended Verzuz 2 and the event raised over $5,000 to support SCAGO in two hours."
In 2022, Verzuz 3 was the final event of the Federated Health Charities campaign. Once again, the number of attendees doubled again to 1,600 as people who tuned into the Teams Live broadcast shared the invite with friends and colleagues.
"After last year's amazing success, this year Verzuz 4 is going to be even better," Damion promises.
Starting at 11:30 a.m. on Thursday, June 1, 2023, ADMs Michelle Gittens (MCM) and Jason Arandjelovic (MCU), and Director Richard Sharpe (TBS) will face off against returning champion, ADM Sean Twyford (TBS), pitting their best tracks against the champion for the coveted Verzuz crown. If you've never attended Verzuz before, be prepared for great music, great laughs and a chance to connect with your friends and colleagues across the Ontario Public Service for a great cause.
This year, the Verzuz team has set a goal of raising $2,000 through the event through a suggested donation of $5/PWYC but everyone is welcome, whether you can donate or not. But if each person who attends donates $5 – well, you can imagine the possibilities! You can make your donation here and enter "Verzuz" as the event title.
"Verzuz is a fun way to find out how much we have in common and get to know the fun side of our OPS leaders," says Damion. "It is a good time to good music, with good people."
To attend, please use this link: Verzuz4.0 event link.