If you had to guess what was the most common type of workplace injury in Canada, what would you pick?
While slip and falls top the list of common workplace injuries, would you be surprised to learn that the most frequent type of workplace injury that results in people needing to take time off work is actually repetitive strain injuries?
February 29th, the only non-repetitive day of the year, is Repetitive Strain Injury Awareness Day (February 28th in non-leap years).
Repetitive strain injuries, or RSIs, is an umbrella term used to describe a family of painful musculoskeletal disorders affecting tendons, muscles, nerves and joints in the neck, upper and lower back, chest, shoulders, arms and hands. RSIs can result from any ordinary movement such as reaching, twisting, or bending that is repeated over and over. Even activities that seem low-impact like typing or playing your favourite videogame can result in an RSI, particularly if you spend a long time sitting awkwardly or put too much pressure on your hands/wrists. RSIs can both occur suddenly or develop gradually over months or years and can affect people at any age or stage of their career.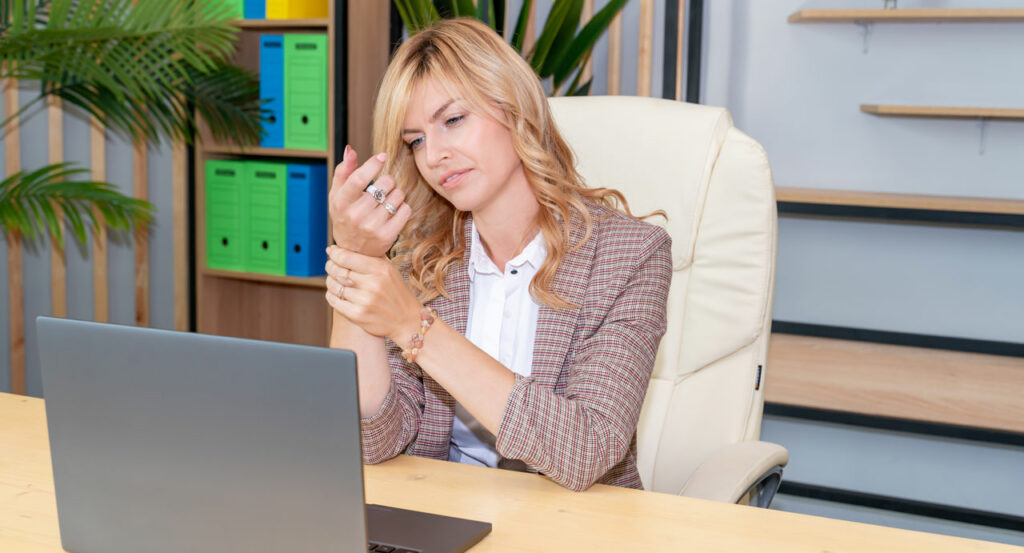 If you've had an RSI, like carpal tunnel syndrome or chronic back pain, you know that RSIs can be extremely painful, even to the point where people are unable to work or carry out their everyday activities. That's why it's important to be aware of both the risk factors for developing an RSI and the early signs that you might have an RSI.
The most common sign that you may have an RSI is pain, but RSIs can also cause joint stiffness, muscle tightness, redness and swelling, numbness/a "pins and needles" sensation, and/or skin colour changes in the affected area. But don't wait until you're in pain to act – the best way to treat an RSI is to avoid developing one.
The Canadian Centre for Occupational Health and Safety (ccohs.ca) has several resources to help people address RSIs, including fact sheets, infographics, and podcast episodes, covering topics like Safe Lifting at Work and Sitting at Work. These resources can help you review your work activities to reduce your risk of developing an RSI.
If you are experiencing symptoms of an RSI or you note potential risk factors for developing an RSI in your workplace, you should reach out to your manager and health and safety representative. All workplaces in Ontario with six or more employees are required to have a health and safety policy and a workplace health and safety rep (or joint committee, for workplaces with 20 or more employees). To learn more about workplace health and safety in Ontario, please visit Workers Health & Safety Centre (whsc.on.ca). To find provincial and territorial workplace health and safety resources for workers outside of Ontario, please visit Canadian Government Departments Responsible for Health and Safety (ccohs.ca).
While exercise will not protect you from developing an RSI (just ask the runners in your life), in general, being more active in your everyday life can help prevent RSIs, particularly if your job requires you to sit for long periods. Taking frequent breaks to stand up and move around and adding a short walk to your day can help reduce the strain on your body from sitting too long, improve your overall health and reduce stress, which can also be a risk factor for developing an RSI.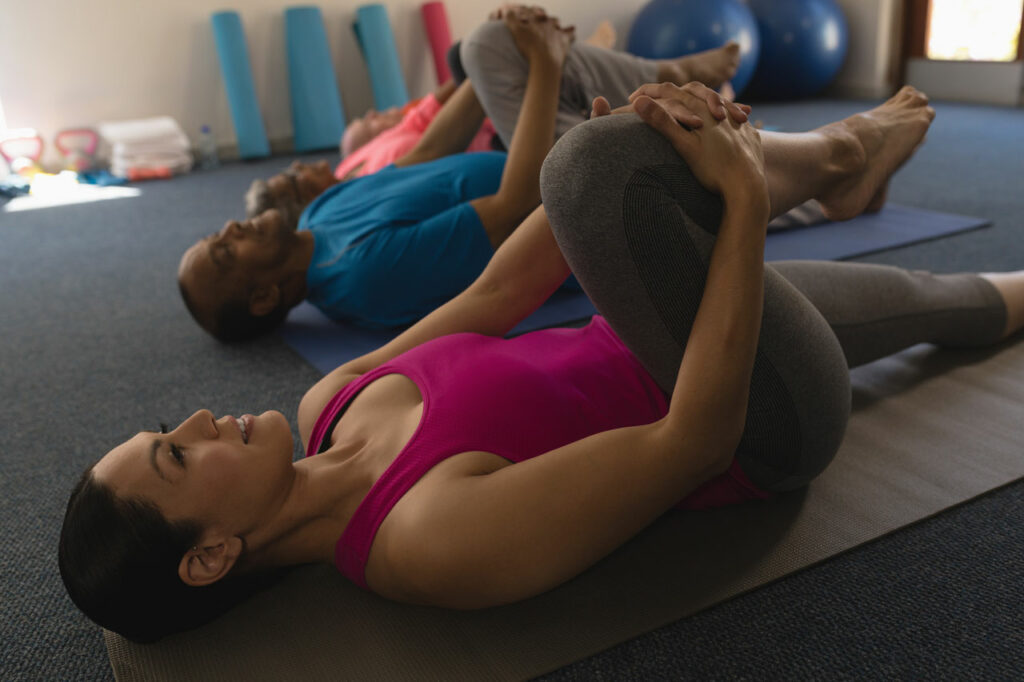 If it's been a while since regular activity has been part of your routine or you don't know where to start, Heart & Stroke has some helpful information for people who are looking to become more active, including guidelines on how much activity you need, and tips for how to add regular physical activity to your day. If you have mobility issues or suffer from arthritis, you may find these health and wellness tips from the Arthritis Society helpful. Their low-impact and low-load exercises are designed for people with arthritis or other joint issues but can help people of any age ease into a new exercise routine.
At Federated Health Charities, we help charities like Heart & Stroke and the Arthritis Society to deliver health education and awareness, client services and patient support for Ontarians. If you would like to support Heart & Stroke or the Arthritis Society, please click to donate now.