Federated Health Charities' mission is to improve the health and quality of life of all Ontarians by supporting 21 different health charities providing critical services to those experiencing, or affected by, illness. We believe education and prevention are key parts of supporting the health of our communities so our weekly Health Hint series strives to provide tangible and easy to implement hints and tips on how to maintain your health, prevent disease, and enjoy increased quality of life. Check out our latest Health Hint which is the fourth article in a new series called Early Detection. This series will highlight some of the early detection signs for many of our 21 illnesses to work towards earlier diagnosis and more favorable treatment outcomes. We hope you find it helpful. If you would like to join our efforts to support the health of Ontario please consider a donation to Federated Health Charities.
---
What is Cerebral Palsy?
Cerebral Palsy (CP) is a disorder that affects one's physical strength and movement. Furthermore, the movement, balance, and posture will be affected by CP. "Cerebral" refers to having to do with the brain, and "Palsy" refers to weakening/poor development of muscles. There are 4 types of CP; Spastic, Dyskinetic, Ataxic, and Mixed. One's categorization of CP is dependent on their symptoms and abilities.
According to the Ontario Federation for Cerebral Palsy (OFCP), 1 in 345 children were diagnosed with CP as of 2010. This makes Cerebral Palsy the most common physical disability in children.
CP can be formed from pre-birth upto the first few years of the child's life. This disorder is not genetically inherited but rather caused by certain factors. It may be caused by injuries to a developing brain because of genetic disorders and developmental disorders affecting brain development. There are a few factors that can increase the chances. The most common ones include…
Premature birth
Low birth weight
Infections during pregnancy
Assisted reproductive technology
To see a complete list of the risk factors and causes of Cerebral Palsy, you can visit Centers for disease control and prevention
What should you look out for?
Childhood milestones play a huge role in determining whether your child has CP or not. Paying attention to your child's behavior and abilities can help doctors understand the type and severity of CP. On your part, you can monitor and check if you see any of these early detection signs. Centers for Disease Control and Prevention lists some common signs to look for.
Children under 6 Months of age
When you pick them up, their legs get stiff and they cross or scissor
Their head lags when you pick them up while lying on their back
They feel stiff
They feel floppy
Children over 6 months of age
They don't roll over in either direction
They cannot bring their hands together
They have difficulty bringing their hands to their mouth
they reach out with only one hand while keeping the other fisted
Children older than 10 months of age
They crawl in a lopsided manner, pushing off with one hand and leg while dragging the opposite hand and leg
They scoot around on their buttocks or hop on their knees, but does not crawl on all fours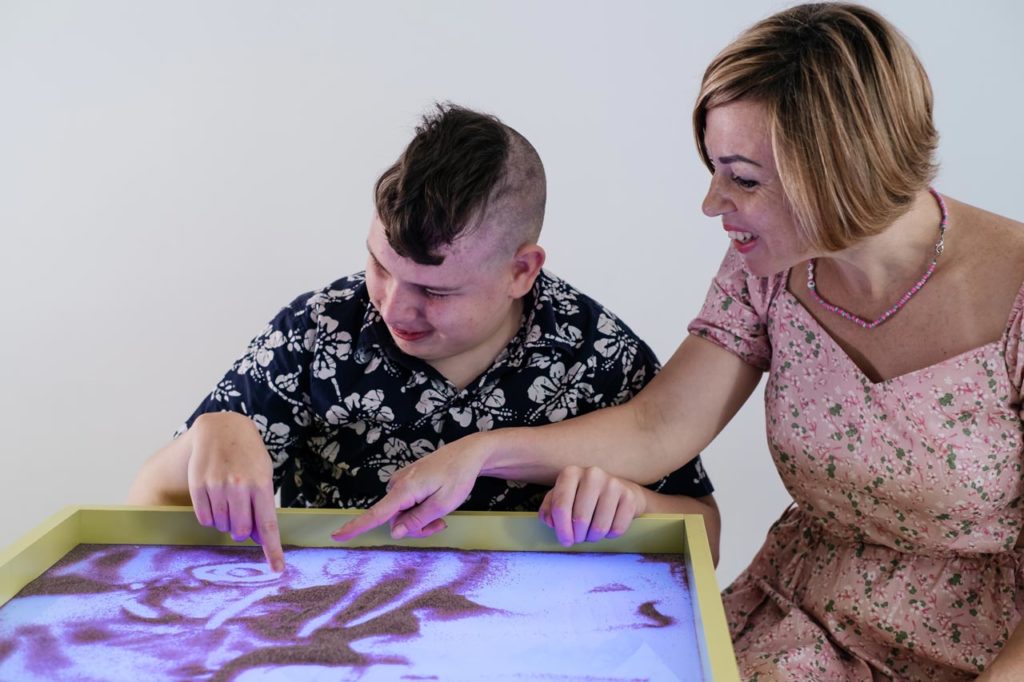 Contacting your healthcare provider
Though CP individuals lack certain abilities, it doesn't prevent them from leading a healthy and happy lifestyle. Treatment options are available! Below you can find the process of getting diagnosed and starting a treatment plan.
At pediatric check-ups, your doctor will identify patterns of delayed childhood milestones. This will include the list from above. In some cases, it may take months, or even years to detect and diagnose a child with CP. If you are concerned and would like to screen your child for CP, reach out to your healthcare provider.
Unfortunately, Cerebral Palsy doesn't have a cure yet, but treatment plans are improving to enhance your child's development. Once a diagnosis is confirmed, doctors can prescribe treatment plans for your child's needs. Some options include…
Medications
Physical, occupational, and speech therapy
Casts, orthotics, and splints
Surgery
We hope you liked our latest Health Hint!
Written by Shiyami Selvapavan
Useful resources
Federated Health is a proud supporter of the Ontario Federation of Cerebral Palsy. On this page, you can learn more about CP and how you can contribute and connect with this community. You can attend events, volunteer, and learn more about the impact of CP in families today.
OFCP – A complete guide to Cerebral Palsy
https://ofcp.ca/wp-content/uploads/2021/12/2021-GUIDE-TO-CP.pdf
OFCP – A list of services and resources across the province (financial support, health practitioners, mental health services, etc
https://ofcp.ca/ramp/health/#cpr
Province of Ontario – Programs and services for healthcare
https://www.ontario.ca/page/health-care-ontari
---
References
https://www.cdc.gov/ncbddd/cp/facts.html
https://www.cdc.gov/ncbddd/cp/causes.html
https://www.cdc.gov/ncbddd/cp/diagnosis.htmlhttps://ofcp.ca/wp-content/uploads/2021/12/2021-GUIDE-TO-CP.pdf