We are just over the mid-point mark of our 2021 campaign and are going strong, but we still have a ways to go before we reach our target and we need your help to get there!
As you may know, the populations served by the charities we support are some of the most vulnerable and at high-risk for COVID-19 infection due to compromised immune systems, increased susceptibility to infections and complications, and highly compromised lung functions. Through the generosity of thousands of OPS employees, we were able to make a considerable contribution towards supporting the health of these communities last year and we are committed to doing so again this year. The health of our province has been in jeopardy this past year and support is needed now more than ever.
For our charities, working to ensure their clients have what they need to enable them to stay healthy, safe and mentally well has taxed their resources while, at the same time, fundraising events and revenue sources have been extremely compromised, if not eliminated at this time. The financial ramifications of the virus have been devastating and our charities have been hit hard, with some having their budgets cut by up to 70%. This is resulting in these charities needing to make something out of nothing. To come up with ways to provide in-demand, critical supports to those at-risk and most vulnerable when their resources are becoming more and more depleted.
We always say that health affects us all and that has become more and more evident considering current circumstances. We are committed to our responsibility to do our part.
So, I am here to ask that if you are able, please join us in our mission and donate to this year's campaign.
There are several ways to get involved, but the easiest and most effective is to make a payroll pledge.
If you have access to WIN and would like to make a donation, please click this link (My Charity page in WIN) to log-in to your WIN account and make another pledge. 
If you do not currently have access to WIN you can still make a payroll pledge by filling out this fillable donation form and submitting it directly to OSS through the appropriate email address:
Additionally, you can get involved by attending one of the many special events happening within your ministry. There is a wide variety of virtual events available and they are a great way to take a little break from your day, connect with your colleagues, and have fun.
Finally, you can buy a ticket (or two!) to the Federated Health Lottery.  Tickets are $5 (plus online processing fee) and there are 5 cash prizes, with the gran prize being $15,000!!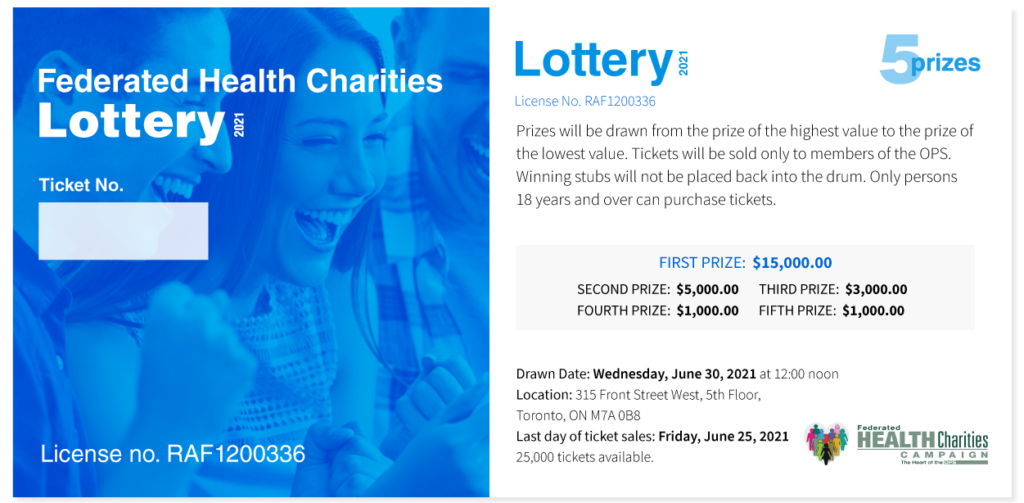 With campaigns like this it can be easy to think your contribution doesn't make a difference, but it truly does.  Every single pledge, no matter how small, every event attended, and every lottery ticket purchased, adds up.  Each year we raise over a million dollars and that is made up of numerous small donations.  So, anything you can do to help will have an impact. Thank you again for your ongoing support to the Federated Health campaign, you are helping to make a difference in the lives of Ontarians.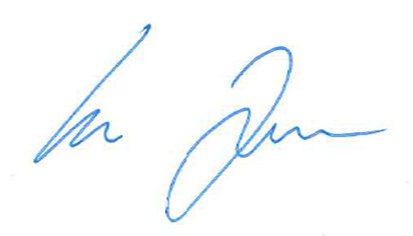 Ian Freeman
Federated Health Charities Honourary Chair
Assistant Deputy Minister, Ministry of Transportation