Client Spotlight: The Impact of Your Dollars
At twenty years old, Cathy thought she was invincible. Her diagnosis of kidney disease seemed like nothing more than a bad dream. A rare form of glomerulonephritis was a disease for old people, not a young woman. It wasn't until she became pregnant at twenty-five that the realities of chronic kidney disease became Cathy's reality. During her first pregnancy, Cathy's kidneys began to fail, and she was induced at twenty-eight weeks. While her son, was born healthy, doctors told Cathy it would be dangerous to have another child, so, Cathy's sister-in-law offered to carry her second child. The medications from the process, however, left Cathy in complete kidney failure. By the time her new daughter was two months old, Cathy was on dialysis.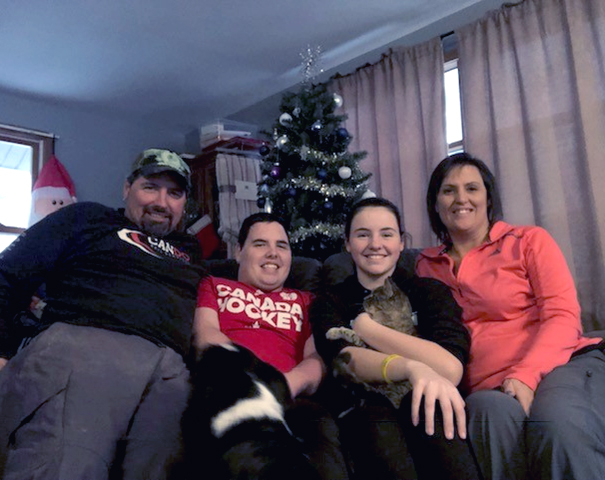 "I know I'm not the youngest person to go on dialysis, but I was young, and I had young kids and to accept that this was going to be for the rest of my life was the hardest part. For me to try and feel like I'm normal and for my kids to feel that they are not growing up in a house where it is all about mom being sick…it's a challenge."
Undeterred, Cathy's family again stood strong by her side as she came to terms with her illness. In 2006, Cathy's identical twin sister was tested and donated her kidney. For five years, Cathy lived with her identical sister's kidney without the fear of rejection or anti-rejection drugs. The disease that had taken her own kidneys, however, struck at her sister's kidney and Cathy found herself back on dialysis. A year later, Cathy received a deceased donor kidney and unfortunately, the disease reoccurred and now, Cathy lives on home hemodialysis.
"I'd be lying to say that it's been easy from the beginning and we haven't had our struggles. But, [kidney disease] has made our family that much closer. It has helped me to realize that I'm a much stronger person than I realized."
Part of Cathy's strength lies within the support of her family, and her drive to give her children a normal family life that does not revolve around her chronic kidney disease. To create memories outside of her illness, Cathy and her husband try each summer to take their family to Lion's Camp Dorset.
Located in the Muskoka's and supported by The Kidney Foundation, Camp Dorset is a family camp equipped with dialysis facilities and trained staff on site. The camp allows families like Cathy's to "be a normal family" and go on vacation. With day programming and activities like canoeing and tennis, it's a chance to get away from the realities of kidney disease while being connected to a reliable medical team. For Cathy, going to Camp Dorset is easy and her entire family can go together without being controlled by her dialysis schedule.
"It's convenient and, thankfully, The Kidney Foundation supports it. Because it's not just getting away, it is the financial aspect of taking a vacation while on dialysis. I am on disability and am not able to work which impacts our finances. But, The Kidney Foundation is there to help and have made it possible for us to go away and have these experiences together."
"My kids and my family, they just love it there. To be able to go away on a summer trip that usually we couldn't go on because of my dialysis, it's simple but it has a huge impact on our family."