Federated Health Charities' mission is to improve the health and quality of life of all Ontarians by supporting 21 different health charities providing critical services to those experiencing, or affected by, illness. We believe education and prevention are key parts of supporting the health of our communities so our weekly Health Hint series strives to provide tangible and easy to implement hints and tips on how to maintain your health, prevent disease, and enjoy increased quality of life. Check out our latest Health Hint on the importance of stretching. We hope you find it helpful. If you would like to join our efforts to support the health of Ontario please consider a donation to Federated Health Charities.
Since the first provincial lockdown in March 2020, most of us have experienced a profound shift in our daily activities, and for many, that has meant adjusting to a more sedentary lifestyle. While the timeline for a return to any kind of normalcy remains uncertain, we can look for simple, achievable ways to improve the way we feel- both physically and mentally. Luckily, there is plenty of good science around the benefits of gentle daily stretching for many aspects of health, including boosting stamina, managing pain, and improving sleep, among many others.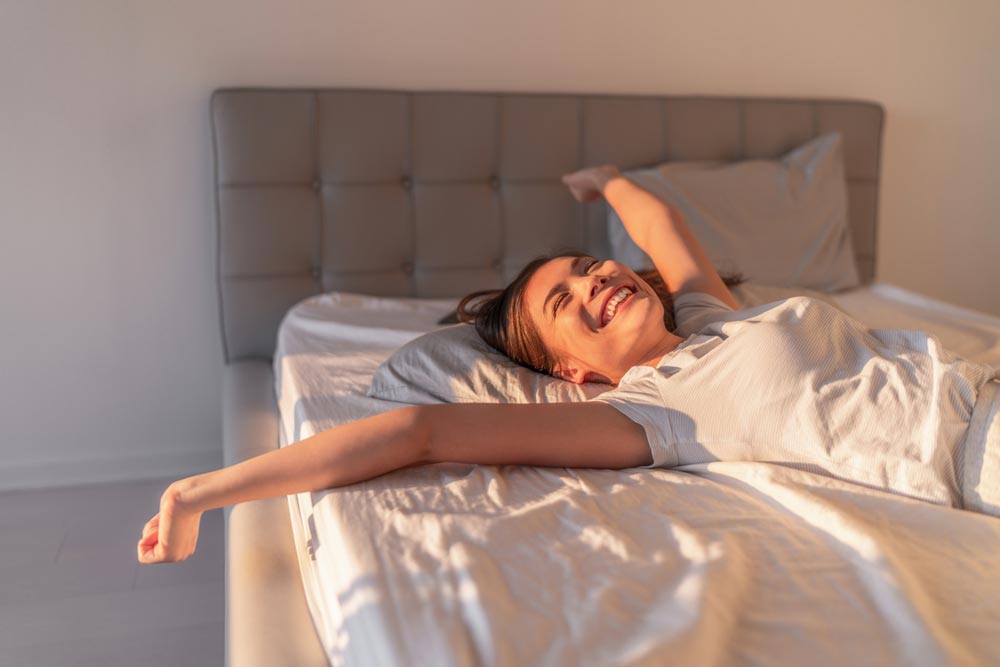 Improve Stamina, Focus, and Performance
With most work, schooling, and socializing still fully remote for over a year, screen fatigue is an increasing problem for people in all aspects of our lives. Who among us hasn't lost focus during a Zoom meeting, struggled to meet a deadline, or even had trouble keeping our eyes open as the day goes on? A brief but focused stretch could help. Stretching increases blood flow to our muscles, which can help us "wake up" a bit when we've been sitting for a while. (Harvard, n.d.) Stretching also helps relieve muscle tension which can contribute to feeling stiff or sluggish, as well as improve posture. (Dahlan 2019) Making time for a quick stretch break has been shown to help students maintain productivity, time-management and even their positive attitudes during online learning. (Sharififar, F 2017) In short, taking short stretching breaks throughout your day can help you stay focused, and feel a bit more positive during your time in front of your screen.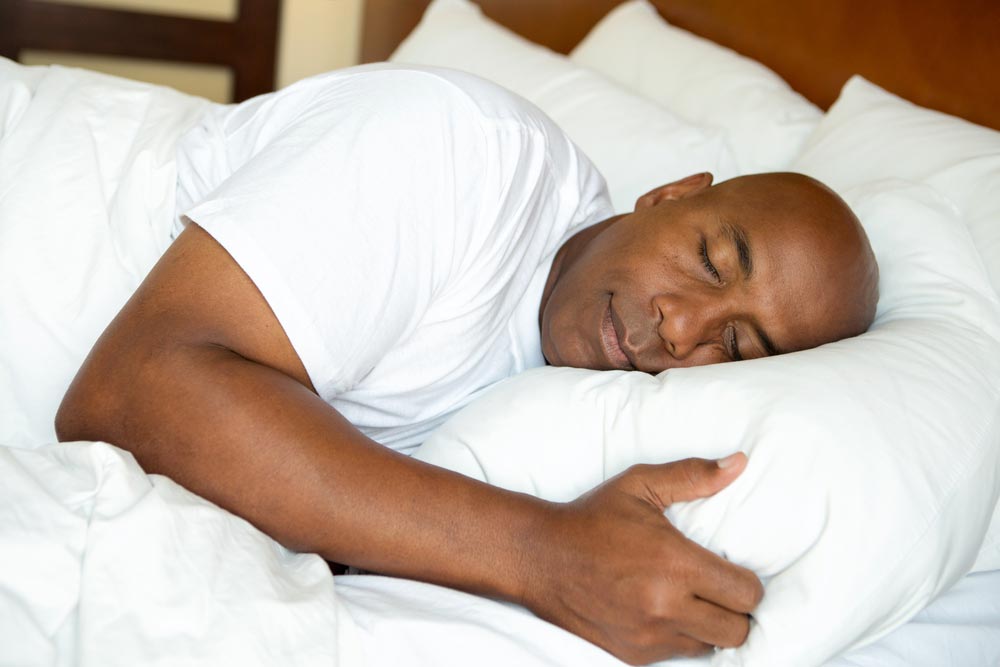 Mental Health: Anxiety and Sleep
Getting good sleep every night is invaluable to our mental and physical health, but it proves elusive for so many of us. Whether it's anxiety about the future or the allure of our smartphones, the obstacles to good sleep can be tough to overcome. Creating a nighttime routine that includes gentle stretching can make a big difference in your ability to fall asleep, and stay asleep. Stretching encourages the body to release relaxation hormones and to quiet the nervous system, creating more ideal conditions for sustained sleep (NYT 2020). Yoga incorporates many helpful poses and breathing techniques that require a certain amount of focus which can also keep your mind from wandering to unpleasant places in those delicate moments before sleep.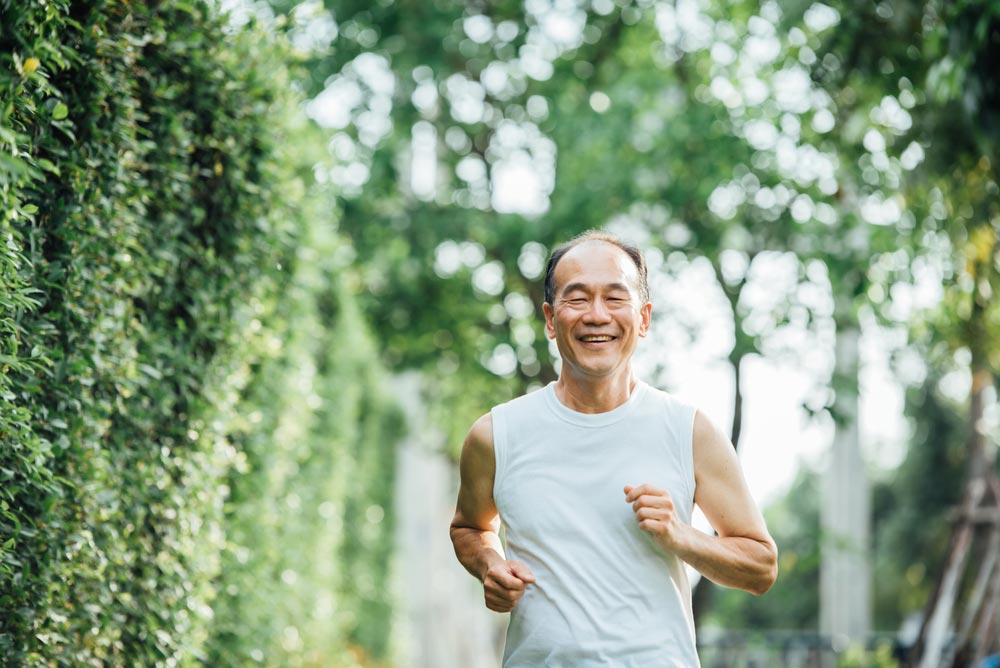 Prepare your body to move
Spring is coming to Ontario, and sunnier days are an invitation to enjoy the outdoors. You may find yourself daydreaming about socially distanced activities in the sunshine with friends and family who you haven't seen all winter. Whether preparing for a bike ride along the lakefront, a hike to see waterfalls, tossing a frisbee in the park, or even a game of basketball, a winter in Covid isolation may mean your body needs some attention to perform at its best. Stretching our muscles can improve joint flexibility and range of motion, and reduce potential harm. Sitting in a chair all day can cause hamstrings to be tight. That might affect your comfort or ability to straighten your knees all the way, and reduce range of motion in your legs. (Harvard, n.d.) When you incorporate stretching into your daily activities, your muscles stay longer and more lithe, which helps protect your joints as you use them. Just 15 minutes of gentle stretching per day has been shown to improve not only muscle flexibility, but heart rate variability as well (Mueck-Weymann, M, 2004) making physical activity easier and more enjoyable.
Anyone who has experienced chronic pain knows how challenging it can be to pursue common activities while hurting. There is a wealth of research on the effect of stretching on pain, and most of it tells us that we can expect pain relief when we stretch every day. Stretching has been shown to increase physical functioning and decrease pain in patients with fibromyalgia (Assumpção A, 2018), has proven to reduce pain from menstrual cramps (Sari, R 2014), and offers relief to those suffering from chronic neck or low back pain. (Kirupa, 2020)
One thing we know is that stretching just once won't really give you the benefits you're looking for. To get the full benefits you'll want to stretch almost every day, but just 15 minutes is about all you need! Keep reading for tips on how to incorporate stretching into your daily routine, and to stick with it over time.
Resources
It's always important to consult with your doctor before starting any new physical routine. Exploring your history and your goals with them will help you come up with a plan that works for your body's needs.
The member organizations of Federated Health Charities provide many resources for individuals across Ontario. We encourage you to explore the services offered by the Arthritis Society, MS Society of Canada, Osteoporosis Canada, Spinal Cord Injury Ontario, or any of our other partners for recommendations tailored to you and your loved ones' specific needs.
Yoga can be a valuable resource with a rich history. For those interested in this practice, seeking instructors or online videos to suit your needs is especially valuable. Try using terms like "inclusive yoga", "body-positive yoga", "wheelchair yoga", or "senior yoga", for example, to find an instructor, a video, or a community that supports your needs. Just be sure to talk with your doctor before trying anything new at home.
Stick with It!
Stretching any amount feels good, but to really improve your flexibility, get better sleep, be more productive, or feel less pain, a daily routine is needed. After the novelty of starting something new, but before the point it becomes habitual, we may begin to feel bored, forget and skip a day, or feel like the new habit is ineffectual. You can prepare to overcome this by setting reminders, making yourself accountable to someone, and giving yourself rewards for completion. With a little structure and mindfulness, stretching can become a daily routine that you can practice anywhere your whole life long.
We hope you've enjoyed our latest Health Hint!
Written by AJ Ware
NOTE: This article is intended to provide general health tips based on available research. You should consult with a health care professional for specific medical and dietary instructions that are right for you.
References:
Publishing, H. (n.d.). The importance of stretching. Retrieved April 06, 2021, from https://www.health.harvard.edu/staying-healthy/the-importance-of-stretching
Dahlan, N. A. (2019, September). The Influence of Workplace Stretching Exercise on Work fatigue. Retrieved from https://easpublisher.com/media/features_articles/EASJOP_15_57-62_8tPu8gB.pdf
Sharififar, F., Sharififar, F., & Khademi, M. (2017, December 01). The effect of stretching Exercises education on mental health and learning strategies. Retrieved April 06, 2021, from http://journals.miau.ac.ir/article_2870.html
Mueck-Weymann, M., Janshoff, G. & Mueck, H. Stretching increases heart rate variability in healthy athletes complaining about limited muscular flexibility. Clin Auton Res 14, 15–18 (2004). https://doi.org/10.1007/s10286-004-0123-0
Assumpção A, Matsutani LA, Yuan SL, et al. Muscle stretching exercises and resistance training in fibromyalgia: which is better? A three-arm randomized controlled trial. European Journal of Physical and Rehabilitation Medicine. 2018 Oct;54(5):663-670. DOI: 10.23736/s1973-9087.17.04876-6.
Sari, R. Y. (2014, July 13). THE EFFECTIVENESS OF ABDOMINAL STRETCHING EXERCISE ON MENSTRUAL PAIN LEVEL IN STUDENTS. Retrieved from http://journal.unusa.ac.id/index.php/sihc/article/viewFile/319/284
DiNardo, K. (2020, October 10). Rest Better With Light Exercises. New York Times. Retrieved from https://www.nytimes.com/2020/10/10/at-home/exercises-for-better-sleep.html K. Kirupa, S. M. Divya Mary, R. Nithyanisha, G. Vaishnavi, V. Pavithralochini, G. Jaiganesh. A comparative study of posture alteration and stretching program to reduce neck pain in teachers. Biomedicine [Internet]. 2020Nov.11 [cited 2021Apr.6];40(1):99-101. Available from: https://biomedicineonline.org/index.php/home/article/view/115
If you would like to support the health of Ontarians, you can donate to Federated Health Charities