Client Spotlight: The Impact of Your Dollars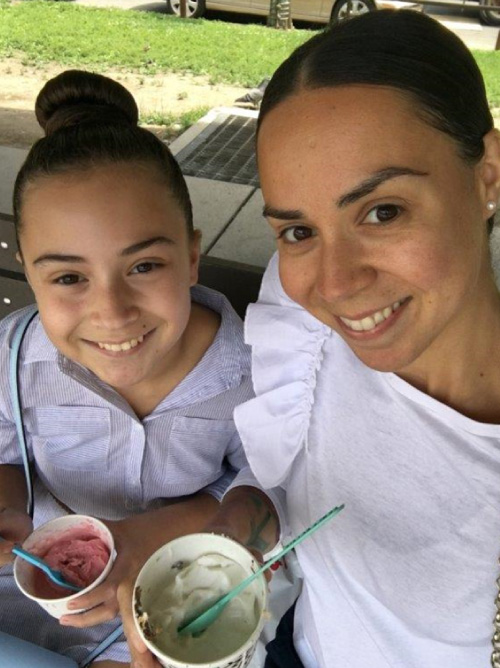 Melissa Gaudenzi remembers the day her daughter Mia was born like it was yesterday. It was October 13, 2006 in Toronto, and her life changed forever when she welcomed Mia, her bundle of joy, to the world.
Mia was a healthy and happy infant. Suspecting that her daughter had cystic fibrosis was the last thing on Melissa's mind because Mia showed no signs of illness and was thriving. But that all changed when Mia was about three years old and started getting really sick.
There were lots of back and forth visits from the hospital. Doctors wondered if maybe Mia's new interaction with other kids at junior kindergarten was the culprit of the sudden change in her health. "Something doesn't seem right. Kids shouldn't just get pneumonia," Melissa remembers thinking. 
Call it mother's intuition, but Melissa was certain something was serious, and knew she had to get to the bottom of it. Melissa started doing her own research and discovered the basic symptoms of cystic fibrosis. Something suddenly came to mind; Melissa remembered all the times that her own mother would kiss Mia and say, "You're so salty!"
Mia's birth date meant that they had just missed the implementation of newborn screening for CF, so Melissa called the closest CF clinic to explain her daughter's symptoms and arrange a test. After a rollercoaster of an experience over a year and a half, it was confirmed through a blood test that Mia did in fact have cystic fibrosis.
Over the next three years, Mia was in and out of the hospital. Admissions to SickKids became the norm, and a common cold would jeopardize any stability in her health. Melissa decided to begin homeschooling Mia, as it gave them more flexibility to maintain Mia's health and treatments, as well as her academics. "Mia wasn't born doing all the physio. What surprised me was how she just took to it. She doesn't ask questions when we change something, she's so accommodating. She never misses a day!" Melissa recalls.
Just after Mia turned seven, her health stabilized and began "clearing up." Her lung function is now at a whopping 91%, but that wasn't without plenty of admissions and continuous work. A special tradition that Melissa started for her daughter, is that each year Mia is admission-free, her family and friends have a celebration for her. Melissa thinks it's important to be reminded of how far they've come, how well they're doing with therapies, and to celebrate the little things.
"Every year that she passes one year, we do a little celebration! We order food and invite some family over. We recently celebrated her third year admission-free, so we decorated our home and ordered cupcakes! We had a movie night and made it a big celebration," says Melissa. "It may not always be three years admission-free like it is right now, so we need to celebrate where she's started to where she is now. We need to celebrate CF, even though it's taken so much from us."
With Mia's health currently stable, Melissa has hope for her daughter's future. She hopes that anything Mia wants to do in life, she does. Mia has dreams of going to Paris, and of one day becoming a nurse, so she can help others the way her healthcare teams have helped for her. "No matter what CF has taken from us, or no matter what CF brings us, I hope that she's still able to do what she wants to do," says Melissa. "I hope that someday, we get something that's close to a cure, so that life won't be so hard to her, for all the others with CF, and their families as well."