Federated Health Charities' mission is to improve the health and quality of life of Ontarians. We believe education and prevention are key parts of this. Check out our latest Health Hint on how to stay motivated while working from home!
Staying motivated while working from home is no easy task. Since the start of the Covid-19 pandemic, routines across the country have had to adapt to the needs and risks of the "new normal" – from the way we learn, to the way we work. As more Ontarians work from home offices – or from the dining table, or the couch, or from any relatively uncluttered space in their homes – the pandemic continues to be deeply felt.
A study conducted by the human resource services company Morneau Shepell showed that almost four in 10 Canadian workers are feeling less motivated at work since the start of the pandemic, particularly amongst those who had begun working remotely since last March (CTV). The researchers attribute some of this toll on motivation to emotional exhaustion and the ongoing strain of the "new normal" of the pandemic.
Here are some strategies for dealing with demotivation while working from home:
Stake Out Your Space
COVID-19 disrupted many aspects of our lives and our work routines; suddenly our kitchen tables, our bedrooms, and our coffee tables have had to become our home offices. The line between our home and work lives can get very blurry when they both take place in the same space.
Experts recommend dedicating a separate space in your home for your career. Although many of us are pulling double-duty, whether it's home-schooling our kids or taking care of our families, keeping a dedicated workspace is key to drawing that line between work and home. Even if you don't have the space in your home for a complete home office, having a work area that is specific and, ideally, physically sectioned off, can help flick the switch that tells you it's time to get to work.
You can also keep a balance between work and home by using technology:
Use different browsers – one for work or school, one for personal online activities.
Set up notifications for the start and end of your workday.
Turn your work phones and devices off after "office hours".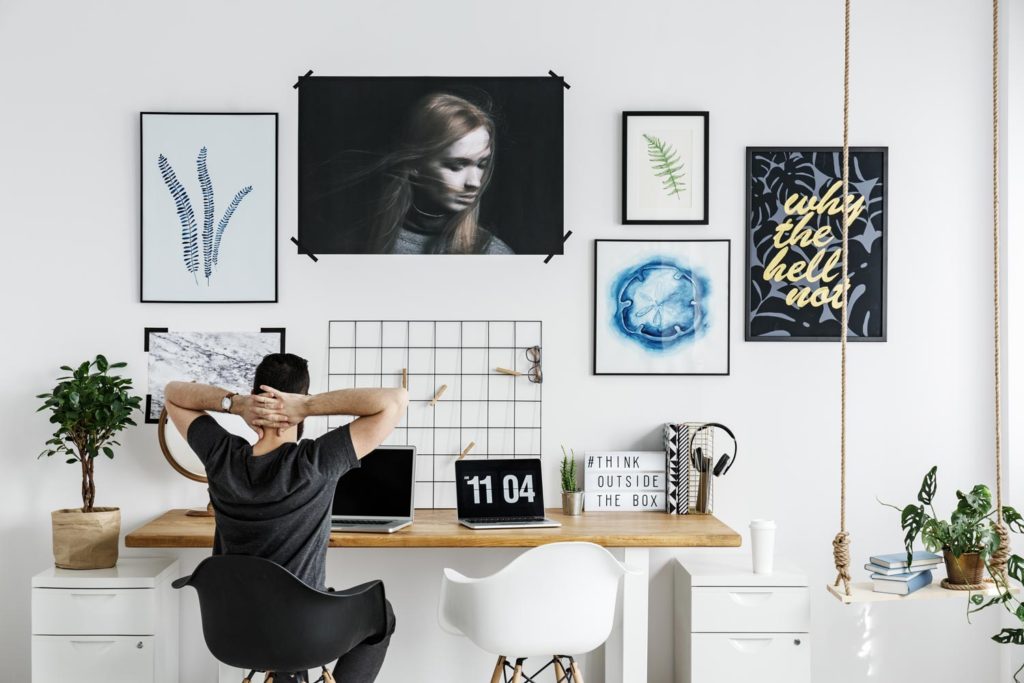 Set Goals
Setting goals for yourself can be a great motivator – and they don't have to be big, life-changing goals. If you have a large project at work, for example, breaking it up into smaller sections can make it seem easier to achieve. If you're the type of person to make extensive to-do lists, and enjoy crossing things off, adding smaller, easy-to-complete (and easy-to-cross-off) tasks can be a visual reminder of all the work you have accomplished, and encourage you to keep crossing tasks off.
Work in Sprints
Choose the task you want to work on, set a timer, and work intensively until your timer goes off.
The Pomodoro Method is a well-known example of the sprint technique:
Work for 25 minutes, with your timer set.
Stop as soon as your timer goes off.
Take a break for 5 minutes.
Repeat these sprint intervals 3 or 4 times, and then take a longer break.
Remove Digital Distractions
Between kids, pets, partners, and anyone else sharing your space at home, your attention might be pulled in many different directions. Focusing on the tasks in front of you can be made easier by putting on the "do not disturb" feature on your devices, using the full-screen mode on a window while working at your laptop, and quitting your email app. Unless responding to emails is one of your primary work tasks, you may find it less distracting to keep your email app closed – checking it at set, scheduled times instead.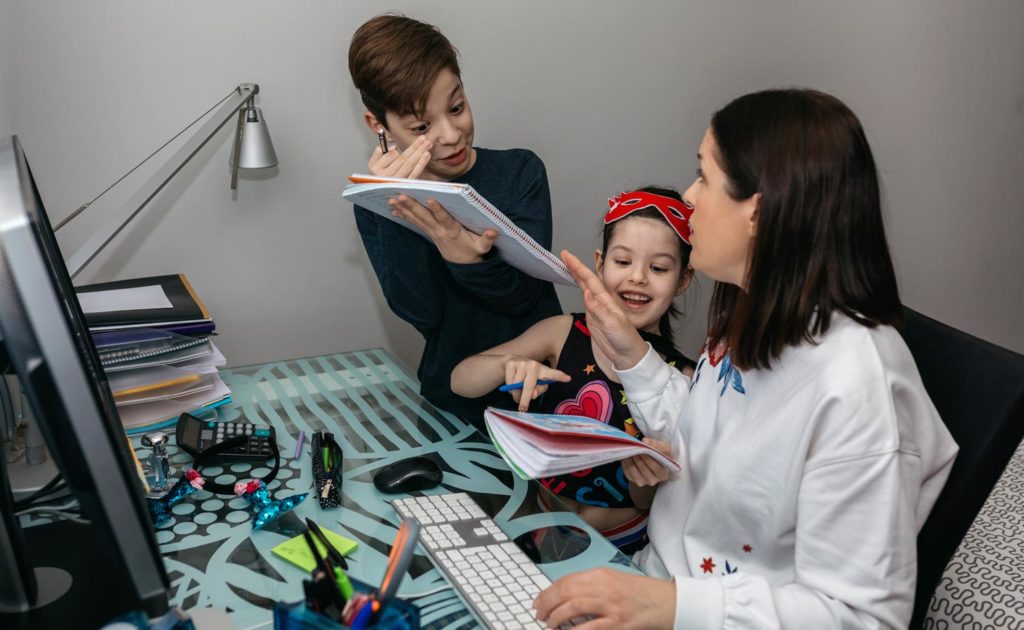 Work Remotely… Together
Co-working has been an option used by many remote workers prior to pandemic restrictions. The experience of working alongside others can be recreated virtually by setting up video calls with coworkers, colleagues, or friends who are also working from home – with your video on, and your microphones muted, you might find the experience of having company a good tactic to stay accountable and motivated.
Synchronize sprints.
Check in regularly.
Discuss and work through problems together.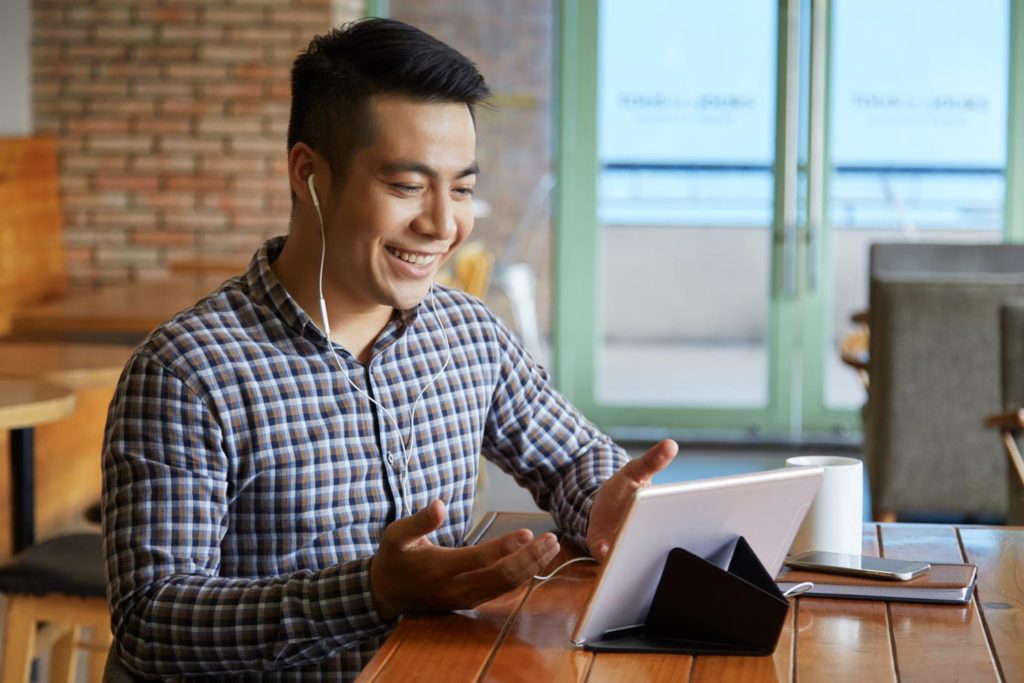 Take Breaks
Some remote workers have found that they move around less when they work from home, as opposed to when they worked in the office: instead of stopping by a co-worker's desk or attending a meeting in a conference room, these communications are now done online or on the phone. Staying in motion, and being physically away from your 'desk', even while working from home, can help you stay energized. Take real breaks during your workday: physically step away from your working space, stretch, make yourself a drink.
While it's important to have a schedule or routine for yourself while working from home, changing things up can be a great way to refresh and reset. Whether this is taking a walk outside during your lunch break, or moving your workspace to a different part of your home for the day, a change of scenery and a change of pace can shake things up and change your point of view.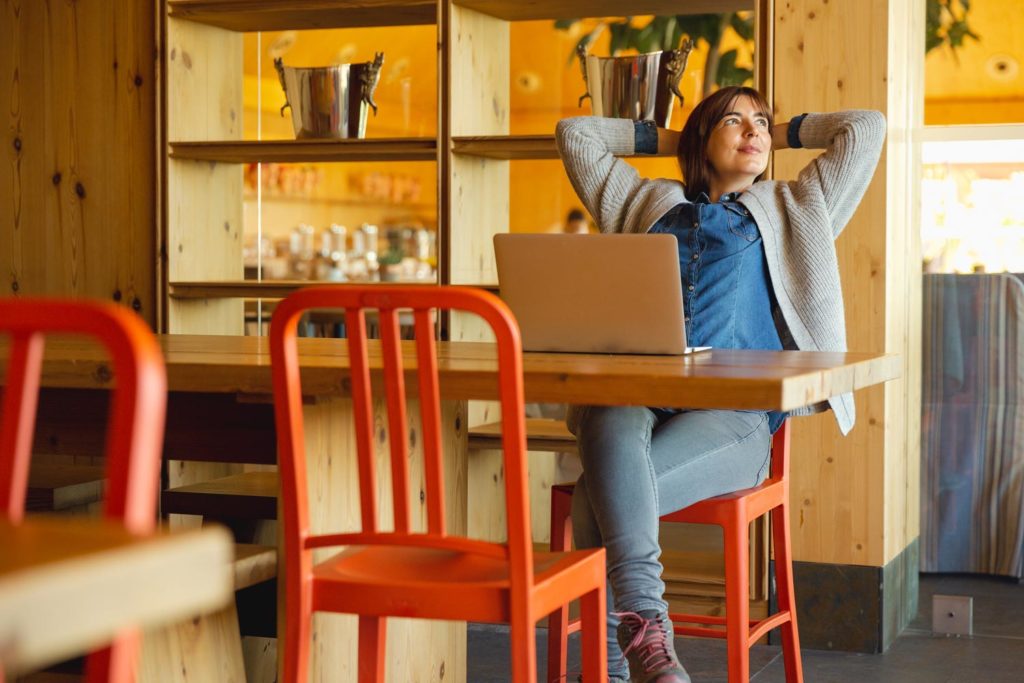 Work Out
Working from home, and working out from home, can be difficult to stay committed to. Plan a workout schedule that works for you, and gets you excited. If you don't enjoy running, try something else. The flexibility of working from home means that you have the opportunity to try as many new things as you want. You might find that joining online fitness communities, or partnering up with a friend, can help you stay committed to your goals.
These are not normal times – but the way you might be feeling is. Being empathetic to others and to yourself is important, now more than ever. Prioritizing your mental health is the first step to staying motivated and productive during the pandemic. Working from home is still working, and feelings of demotivation, anxiety, and the pressure of daily responsibilities are both normal and difficult to manage while trying to be productive. Some days might be more productive than others; some weeks may be easier to get through than others. Building habits, setting a routine, and working together are great strategies to refresh yourself, and to keep up your motivation.
We hope you've enjoyed our latest Health Hint!
Written by Sebastin Noor
NOTE: This article is intended to provide general health tips based on available research. You should consult with a health care professional for specific medical and dietary instructions that are right for you.
References
9 tips to stay motivated as a remote worker. (2019, November 25). https://theprofessionalcentre.com/blog/9-tips-stay-motivated-remote-worker/
Allen, T., Merlo, K., Lawrence, R., Slutsky, J., & Gray, C. (2021). Boundary Management and Work‐Nonwork Balance While Working from Home. Applied Psychology, 70(1), 60–84. https://doi.org/10.1111/apps.12300
Do more and have fun with time management. (n.d.). https://francescocirillo.com/pages/pomodoro-technique
Feeling ungrateful or demotivated during covid-19? Don't feel guilty. | CBC News. (2020, April 18). https://www.cbc.ca/news/canada/kitchener-waterloo/feeling-ungrateful-or-demotivated-during-covid-19-don-t-feel-guilty-1.5535887
Fleishman, G. (2020). Take Control of Working from Home Temporarily (1st edition). Take Control Books.
How to stay motivated to work out at home amid the Covid-19 Pandemic. (2020, March 23). https://globalnews.ca/video/6719889/how-to-stay-motivated-to-work-out-at-home-amid-the-covid-19-pandemic
Mangia, Karen. (2020). Working from Home: Making the New Normal Work for You. John Wiley & Sons, Incorporated. Woods, M. (2020, October 14). Four in 10 employees less motivated to work during pandemic: Study. https://ottawa.ctvnews.ca/four-in-10-employees-less-motivated-to-work-during-pandemic-study-1.5143368
If you would like to support the health of Ontarians, you can donate to Federated Health Charities